South Dakota Hard Money Loan Guide
South Dakota's homeownership rate has held steady at about 68% in recent years, even as the Great Recession took its toll on other states. National homeownership has been slipping, but not in the Mount Rushmore State. Many people in South Dakota seek out hard money loans to help with purchasing or renovating an investment property or to find an alternative to borrowing from a standard lending institution. Hard money loans can be funded faster than other loans offered by a typical mortgage lender and they can also require less paperwork. If a property owner is willing to use their home or other real estate as collateral, these loans are a popular way to go. Below is information about mortgage law, borrower protections, lending regulations and other key issues specifically related to borrowing money for property in the state of South Dakota.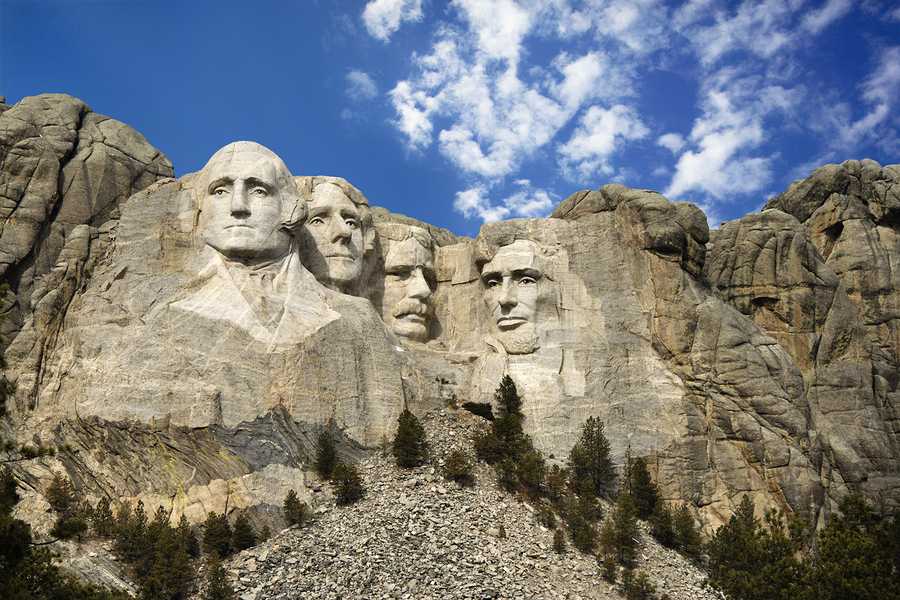 Foreclosure Laws in South Dakota
South Dakota is both a judicial and non-judicial foreclosure state. Most foreclosures in South Dakota are non-judicial, meaning that the process happens outside of the court system. Some states require a judicial process where the lender files a lawsuit in court. South Dakota does not require judicial foreclosure but lenders from larger banks sometimes use the judicial process because that is just how their company manages these issues across all states. There are strict guidelines with both options, requiring that a homeowner be notified of actions to foreclose on a property. But, with a non-judicial foreclosure, the process moves much faster and the requirements do not provide as much time for the borrower to catch-up on payments in order to save their home. In South Dakota, homeowners facing a possible foreclosure have the right to request a judicial process, forcing the lender to go through the court system instead of the faster non-judicial process.
Power of Sale Foreclosure Guidelines
If a home loan in South Dakota contains a Power of Sale clause and specifies the time, place and terms of sale in case of foreclosure, then the specified procedure must be followed. Otherwise, the non-judicial power of sale foreclosure is carried out as follows:
A foreclosure notice must be published once a week for four successive weeks in a newspaper of general circulation in the county where the premises are located.
At least twenty-one days prior to the date set for sale, the lender must serve a written copy of the notice of foreclosure sale on the borrower and any lien holder whose interest in the property being foreclosed would be affected by the foreclosure.
Said notice must contain the names of the borrower and lender, the mortgage date, the amount due, a description of the premises and the time and place of sale.
The sale must be made by the sheriff of such county, or his deputy, between the hours of 9:00 am and 5:00 pm to the highest bidder. Any person including the mortgagee (lender) may bid at the sale. The winning bidder will receive a certificate of sale.
The sale may be postponed, from time to time, by inserting a notice of such postponement, as soon as possible, in the newspaper in which the original advertisement was published, and continuing such publication until the time when the postponed sale occurs.
In cases where the property is 40 acres or less, and the mortgage contains a Power of Sale clause, then a 180-day period of redemption exists. If the property is abandoned, the grace period is reduced to 60 days. Generally, unless special short-term redemption mortgage provisions apply, borrowers may redeem within one year of the date of sale.
Property Redemption after Foreclosure Sale
In some states, borrowers can redeem (repurchase) the home within a certain period of time after the foreclosure. Under South Dakota law, they have one year. That timeframe can be reduced to 180 days or 60 days, depending on the circumstances.

If the mortgage is a short-term redemption mortgage, the redemption period is 180 days after the purchaser from the foreclosure sale records a certificate of sale in the land records. S.D. Codified Laws § 21-49-30, § 21-52-11. If the homeowner abandons the home (leaves the property for good), the purchaser can ask the court to reduce the redemption period to 60 days. S.D. Codified Laws § 21-49-13(8), § 21-49-38.
Deficiency Judgments
Deficiency judgments are allowed in South Dakota. When the total mortgage debt exceeds the foreclosure sale price, the difference is called a "deficiency." Some states allow the lender to seek a personal judgment (called a "deficiency judgment") against the borrower for this amount, while other states prohibit deficiency judgments with what are called anti-deficiency laws.
South Dakota law allows the lender to get a deficiency judgment after a non-judicial foreclosure. If the lender purchases the property, the amount of the deficiency is limited to the difference between the total debt and the property's fair market value. S.D. Codified Laws § 21-48-14.Deficiency judgments are also allowed in judicial foreclosures. The deficiency judgment amount will generally be the total debt minus the foreclosure sale price, though the court will consider the property's value when setting the amount of the deficiency. S.D. Codified Laws § 21-47-16.
Deed in Lieu of Foreclosure
South Dakota also has a procedure known as a "voluntary foreclosure" that is similar to a deed in lieu of foreclosure. In a voluntary foreclosure, the borrower transfers possession of the property directly to the lender. A deficiency judgment is not allowed if the borrower and lender agree to a voluntary foreclosure.
Grace Period Notice
South Dakota does not have a built-in or required grace period, per se. In some states, once a lender decides to foreclose and makes the first notice of intent to take the property, there is a required grace period that gives the borrower a chance to catch up on payments or make arrangements with the lender to stop or delay the foreclosure process. South Dakota does not technically have a grace period the way some other states do. But there are times built into the process that give a homeowner some chance to remedy the situation, working with the lender to find a solution that works for both parties.
Protection for Military Personnel
South Dakota law gives certain service members extra protections in foreclosure proceedings. It does this by extending the legal protections provided under the federal Servicemembers Civil Relief Act to members of the South Dakota National Guard ordered to active duty service by the Governor of the State of South Dakota or the President of the United States. S.D. Codified Laws § 33A-2-9.
High Risk Mortgage Protections
In July of 2002, South Dakota law enacted a set of anti-predatory lending laws in order to help protect South Dakota homebuyers from predatory lenders. Some of the provisions of this new set of laws include the prohibition of a lender charging points and fees in excess of 6% of the total principal financed amount, the prohibition of a mortgage company issuing a loan to a borrower in an amount that the borrower could not reasonably afford to repay, and the prohibition of the financing of single-premium credit insurance, among others.
Additional State Laws
South Dakota is both a mortgage a deed of trust state. Some home loans use a document called a mortgage and others use what is called a Deed of Trust. When there is a deed of trust in place, then it is more likely that a lender will use the faster, easier non-judicial foreclosure process if the homeowner falls behind. However, In South Dakota, lenders can choose to use non-judicial process even with a mortgage-based agreement. Remember, however, that homeowners in South Dakota are able to request that the judicial process be followed. This can help slow the process, giving them time to find a solution and save the home.
The maximum legal interest rate on a loan in South Dakota is 15%. Regardless of statutory limits on interest rates, consumers regularly agree to waive those limits and pay higher rates by clicking "I agree" online or signing a printed contract. Still, most states have so-called "usury" laws on the books, intended to prevent exorbitant rates.
South Dakota interest rate laws generally defer to contract law. One exception is a 12 percent limit on judgments. Generally speaking, South Dakota's interest rate limit is 15 percent. Beyond this fact, there is no usury limitation per se in the State of South Dakota.. There are some limitations on consumer loans below $5,000 when it comes to the manner in which they can be made and in regard to related matters. Again, there are no usury limitations per se.
In addition to these regulations, there are separate provisions that deal with interest rates on loans from state chartered institutions including banks, savings and loans, and credit unions.South Dakota is a homestead state. Under the South Dakota exemption system, homeowners may exempt an unlimited dollar amount of real property, including their home and condominium, their mobile home, and other property covered by the homestead exemption.
However, the South Dakota system does have acreage limitations. If the real property is located within a town, it cannot exceed more than one acre. If it is located anywhere else, it cannot exceed 160 acres. Also, the homestead only covers one dwelling house and any other contiguous buildings that are attached to that house. If the homestead contains minerals that the United States government has claimed, then the maximum size, outside of a town, is reduced to 40 acres.
If you have two or more houses or mobile homes used at different times and places, you can only select one to keep and exempt as your homestead. Although mobile homes also receive an unlimited exemption, they cannot be larger than 240 square feet at the base and must be registered in South Dakota at least six months before claiming the exemption. Gold and silver mines, mills, or smelters, and related machinery, cannot be homesteads.
Lender Licensing Requirements
Mortgage Lender/Servicer License Requirements
This license is required for any company (including a sole proprietorship) who, for valuable consideration, originates, sells, or services mortgages, or holds himself, herself, or itself out as a person who, for valuable consideration, originates, sells, or services mortgages.
Mortgage Brokerage License Requirements
This license is required for any company (including a sole proprietorship) engaged in placing loans with investors for a fee, but does not service such loans.
Mortgage Loan Originator License Requirements
This license is for any individual who, for compensation or gain, or in the expectation of compensation or gain takes a mortgage loan application or offers or negotiates terms of a mortgage loan.