South Dakota Bridge Loans
South Dakota has 2 hard money lenders serving the state. In this state, the mean amount loaned is $477,839. The mean rate for hard money loans in South Dakota is 10.7%. 22 months is the mean term for loans made in this state. The average points added to loans is 3.7%. The typical loan-to-value (LTV) for loans in South Dakota is 73%.
Loan Example 1
Sidney closes on a $150,000 renovation project in Rapid City, SD, using a bridge loan from Blue Mountain Funding Company . The lender agrees to make a note with a 60% loan-to-value (LTV) so they are willing to extend $90,000 on the property. The parameters of the note also include a three percent origination fee that will be paid at closing and a 18 month, interest only note with a 12% rate of interest.
According to the parameters of the loan, Sidney will have to pay a $2,700 origination fee plus 40% of the purchase price, or $60,000, based on the 60% LTV. The monthly interest only payments will then be $900 to the lender. At the expiration of the note, he sells the renovated property for $202,500. After deducting the $16,200 in interest expenses ($900 times 18 months), the $2,700 origination fee, the $90,000 principle amount on the note, and the $60,000 he contributed to closing, he will make a total profit of $33,600 ($202,500 sales price minus $168,900 in total costs). This amount would then be reduced by any building costs paid by the borrow.
Loan Example 2
Helen finds a duplex in Rapid City, SD to remodel and re-sell. Because she does not have enough cash to buy the property outright, she takes a bridge loan from Easy Brook Finance Company with the following parameters:
$150,000 purchase price
65% loan-to-value (LTV)
6 month term
8% rate of interest
1% origination fee
Helen plans to sell the property when the note expires for $195,000. If she achieves this goal, the deal numbers will be as follows:
$195,000 sales price
- $97,500 note principle (65% LTV)
- $52,500 cash paid at closing (35% on 65% LTV)
- $975 origination points (1% of the $97,500 principle)
- $3,900 interest payments (6 months x 8% interest)
-----------------------
= $40,125 total profit (does not include taxes or renovation costs)

A diverse portfolio of lending services, an experienced in-house underwriting staff, and the ability to tailor financing options to a client's individual needs have made Global Capital Partners a household name in New York's commercial lending industry. Global Capital Partners has long provided ...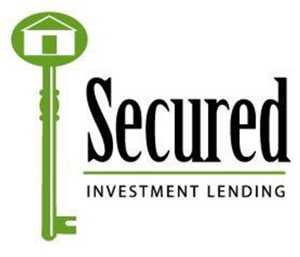 Secured Investment Lending is private lender headquartered in Lake Mary, FL. They provide funding in 49 states throughout the country. They provide lending solutions for a variety of scenarios, including short term bridge loans, commercial loans, cash ...