Mississippi Hard Money Loan Guide
Mississippi's rate of homeownership is down by almost 10% over the past decade, but the Magnolia State does consistently outperform national averages and is ranked as the 18th best state for home sales.While there are not a lot of programs or special protections for buyers in Mississippi, many potential home owners are seeking out special financing options to help them afford their own piece of the American dream. Hard money loans are one option that many find easier to get than a standard mortgage loan from a big bank. Small investment groups offer these loans to buyers who are able to put their home or other real estate property up as collateral to secure the funding. In these cases, it is often faster and requires much less paperwork than a more traditional home loan.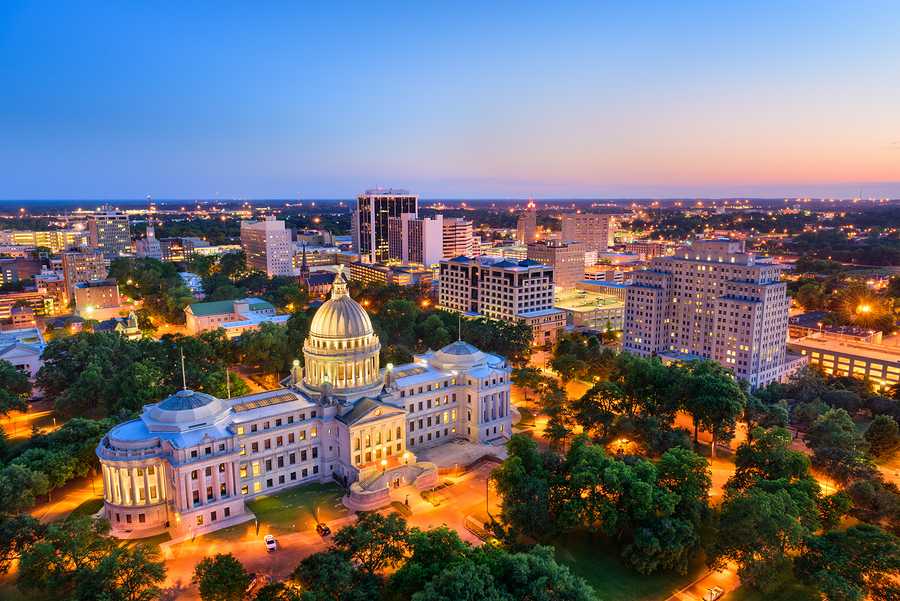 Foreclosure Laws in Mississippi
There are some circumstances where a foreclosure in Mississippi will go through the courts, called a judicial foreclosure. But, most foreclosures in the Magnolia State are non-judicial. They move quickly, require very little time and the foreclosing lender, in many cases, does not even have to notify the homeowner of the pending foreclosure sale.
Property Redemption after Foreclosure Sale
Some states allow the borrower to redeem (repurchase) the home within a certain period of time after the foreclosure. Mississippi law does not provide foreclosed homeowners with a right of redemption after the sale.
Deficiency Judgments in Mississippi
When a home is sold in foreclosure, if the amount of money raised by the sale is not enough to cover the debt owed, then the lender can ask for a deficiency judgment against the homeowner, making them pay back the difference over time. There is no anti-deficiency law in Mississippi. The foreclosing party can get a deficiency judgment by filing a lawsuit against the borrower within one year after the foreclosure sale date. Miss. Code Ann. § 15-1-23.
Deed in Lieu of Foreclosure
Mississippi allows for a special arrangement called Deed in Lieu of Foreclosure to help homeowners in jeopardy to avoid court proceedings. Sometimes a lender and borrower can work out an agreement called a Deed in Lieu of Foreclosure where a homeowner can simply turn over possession of the property to the lender and the two part ways or "call it even". The lender must also agree to the terms but this kind of arrangement can save both parties the time and cost of a full foreclosure process and in some cases, it is possible to negotiate a "cash for keys" settlement where the lender provides a small cash payment to help offset the cost of moving out in return for the easier, less costly process. It is important to note, however that in Mississippi a lender can still get a deficiency notice in place, making the homeowner pay what was owed, even if they have negotiated a deed in lieu of foreclosure. In most cases, this can be negotiated in the agreement but it is important that homeowners address the issue before agreeing to convey (give) the property over without a fight.
Grace Period Notice
Mississippi does not have a built-in grace period or waiting time between a lender's notice of foreclosure and their ability to being the process. Some states have this built into the process but in Mississippi, it is important for homeowners facing foreclosure to take action quickly if they are trying to save their home.
Additional State Laws
The maximum interest rate allowed by law is 8%. State interest rate laws vary depending on where you live and the type of credit or loan involved. These laws are designed to help consumers by restricting the amount of interest a creditor can charge. The legal maximum in Mississippi is 8%, with some exceptions for property loans and borrowing for business purposes.
Mississippi is a homestead state. The most a debtor can save in bankruptcy for his or her land and the buildings on it is $75,000. However, the value of any liens or taxes, such as a mortgage or construction lien, is first deducted from the property value to determine if it's above or below the $75,000 maximum. However, married couples can double their exemption only if they live in separate residences. If over 60 years old, you can claim the homestead exemption even if not living there, for example if your spouse is living in a nursing home. For a mobile home or manufactured home you live in, you can protect up to $30,000 of equity, but you can't double up the homestead exemption and mobile home exception.
Some states have a different set maximum acreage for the homestead exemption depending on whether the property is in a rural or urban area. In Mississippi, it's just one set maximum of 160 acres. However, even with no acreage limit, urban real estate is typically more expensive. The value of an acre in the Eastover neighborhood of Jackson would be worth substantially more than an acre in Holmes County, which has the lowest life expectancy of any county in the U.S.
Lender Licensing Requirements
The Mortgage Lending Division of the Mississippi Department of Banking and Consumer Finance (DBCF), oversees the regulation of all mortgage activity in the state, including the S.A.F.E Mortgage Licensing Act of 2009. All Mississippi mortgage licenses are handled through the National Mortgage Licensing System.
Hard Money Legal Issues in the News in Mississippi
http://www.ripoffreport.com/reports/john-ferguson-jr/olive-branch-mississippi/john-ferguson-jr-midsouth-property-services-llc-con-man-psychopath-pathological-liar-r-1205766