Virginia Hard Money Loan Guide
The Federal Reserve Bank shows a slight decline in Virginia's homeownership rate over the past few years. While that is true of most states today, Virginia has not been as affected as most other states by the housing market decline. Home sales have remained fairly steady. However, many Virginians sometimes seek out alternative financing options to standard mortgage loans. Hard money loans can sometimes help people to purchase or renovate an investment property or to buy a home. They usually fund much quicker than a standard mortgage and require much less paperwork. That's because they also require the buyer to put up their own property, their home or other real estate, as collateral. Buyers with property in hand might find that a hard money loan is the way to go.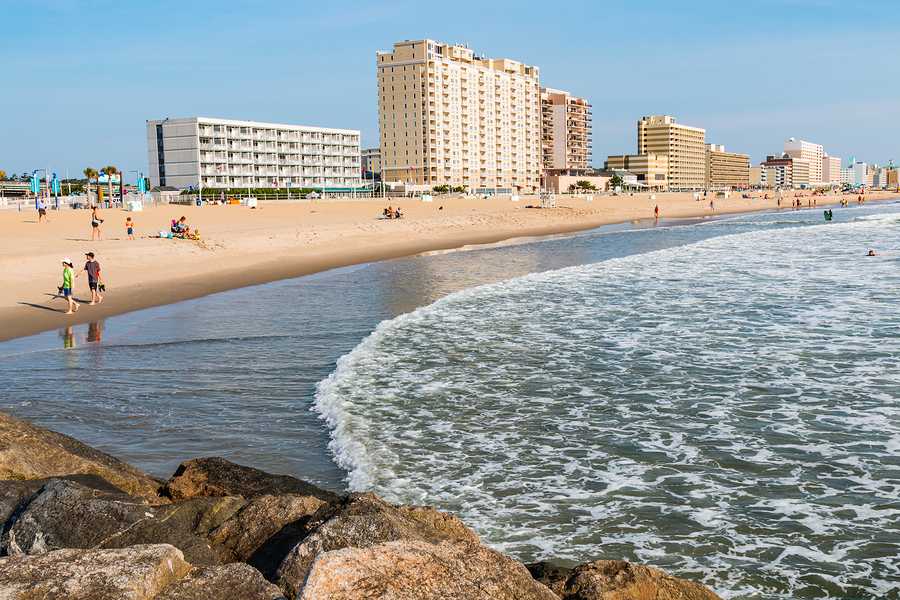 Virginia Foreclosure Laws
Virginia is both a judicial and a non-judicial foreclosure state. Most foreclosures in Virginia are classified as non-judicial, meaning that the process is managed outside of the courts. A judge will have to confirm or ratify the final sale but otherwise, the process can move quickly because the lender does not have to file a lawsuit in order to pursue the foreclosure. Some lenders do go through the courts, using what is called judicial foreclosure. In these cases, the lender files a lawsuit to effectively sue the homeowner for missing their payments with the expectation that the home can be sold to recover the money.
Virginia primarily operates as a "title theory" state where the property title remains in a trust until payment in full occurs for the underlying loan. This is why most foreclosures in the state are non-judicial because Virginia law allows the lender to start their process based on documents in the mortgage agreement that give them the power to foreclose outside of the court system.
Virginia also permits mortgages to serve as liens upon real property and for judicial foreclosures to occur through the courts. When a lender decides to pursue foreclosure outside of the courts, in a non-judicial foreclosure, Virginia does have strict notice requirements to make sure a borrower is aware of pending actions against them.
Property Redemption after Foreclosure Sale
Virginia does not provide the right of redemption for borrowers that find themselves behind on payments. In this state, if a foreclosure sale goes through, it is fine. In some states, it is possible to reclaim or "redeem" a property even after the foreclosure sale but Virginia does not guarantee that option. However, with certain types of judicial foreclosures it is possible to request the right to redeem. The borrower must go through the courts to do this so qualified legal representation is highly recommended.
Deficiency Judgment
A deficiency judgment is a decision by a court to allow lenders to demand payment of unpaid fees and past due payments, even after the home is lost in foreclosure. In Virginia, a deficiency judgment may be obtained when a property is sold at a public sale for less than the loan amount that the underlying mortgage secures. This means that the borrower still owes the lender for the difference between what the property sold for at auction and the amount of the original loan. In some cases, the borrower can negotiate to avoid the deficiency judgment. One of the best ways to avoid it is to opt for a deed in lieu of foreclosure.
Deed in Lieu of Foreclosure
The state of Virginia does allow borrowers and lenders an option called Deed in Lieu of Foreclosure. Both parties must agree to the terms, but in this kind of situation a homeowner facing foreclosure can turn over possession of the property to the lender and agrees to vacate without incident. This option can help reduce the impact of default on the borrowers credit, by avoiding an official foreclosure. This option is sometimes referred to as "cash for keys" because lenders hoping to avoid the cost and time requirements of a full foreclosure process might offer the borrower a small cash payment to help offset the costs of moving out.
Grace Period Notice
Some states build a standard grace period into all foreclosure processes, forcing a lender seeking foreclosure to notify the homeowner and effectively putting all actions on hold for a set period of time, to allow the homeowner a chance to catch up on payments or to negotiate a change or medication in the load, working with the lender. Virginia does not have a set standard grace period in place. Once a foreclosure process begins in this state, the homeowner is on notice that action will proceed immediately.
Do You Have a Mortgage or a Deed of Trust?
Virginia is a deed of trust state. A deed of trust has a crucial advantage over a mortgage from the lender's point of view. If the borrower defaults on the loan, the trustee has the power to foreclose on the property on behalf of the beneficiary. In most U.S. states, a deed of trust (but not a mortgage) can contain a special "power of sale" clause that permits the trustee to exercise these powers. It is important to note that the foreclosure process in Virginia can move very fast. Homeowners may only have a few weeks to save their home before it is sold at auction.
Additional State Laws
The maximum legal interest rate on a personal loan in Virginia is 12%. Virginia State has a usury law that sets limits on the maximum rate of interest a lender may charge a borrower. The usury law applies to consumer loans that are not related to a credit card debt, a retail installment contract or a consumer lease. A lender may, if agreed in writing between the lender and borrower, charge an interest rate at a maximum rate of 12% per year. However, for a second mortgage, the maximum legal interest rate is 18%.
Virginia is a homestead state. This means that property owners can file their primary residence as a homestead and will enjoy some protections designed for homeowners to keep them from losing their house or property as a result of economic hardship. The Virginia Homestead Exemption Amount. Under the Virginia exemption system, homeowners may exempt up to $5,000 of their home or other property covered by the homestead exemption. Debtors may add $500 to this amount for each of their dependents.
Lender Licensing Requirements
The Commonwealth of Virginia regulates Mortgage Brokers through the Bureau of Financial Institutions. The requirements to become a Mortgage Broker in Virginia are the same as those for becoming a Mortgage Lender. In Virginia, anyone who acts as a Mortgage Broker, even for only one loan, needs to have a Mortgage Broker License.