Louisiana Hard Money Loan Guide
Louisiana's homeownership rate dropped a full 10% between 2008 and 2016, the result of a national downturn in the housing market. Although, the Pelican State has not ranked very high among other states in the nation, citizens of Louisiana still want a chance to own a home. In some cases, home buyers in Louisiana are looking for alternative financing to help with property renovations or to buy a house. One of the options available is called a hard money loan. These are funded by small lenders and investors, not large banks and mortgage companies. They fund faster, require much less paperwork and give some homebuyers a chance to buy when the big banks may have said no. If the buyer is willing to use their home or other owned real estate as collateral, these loans are a popular way to go.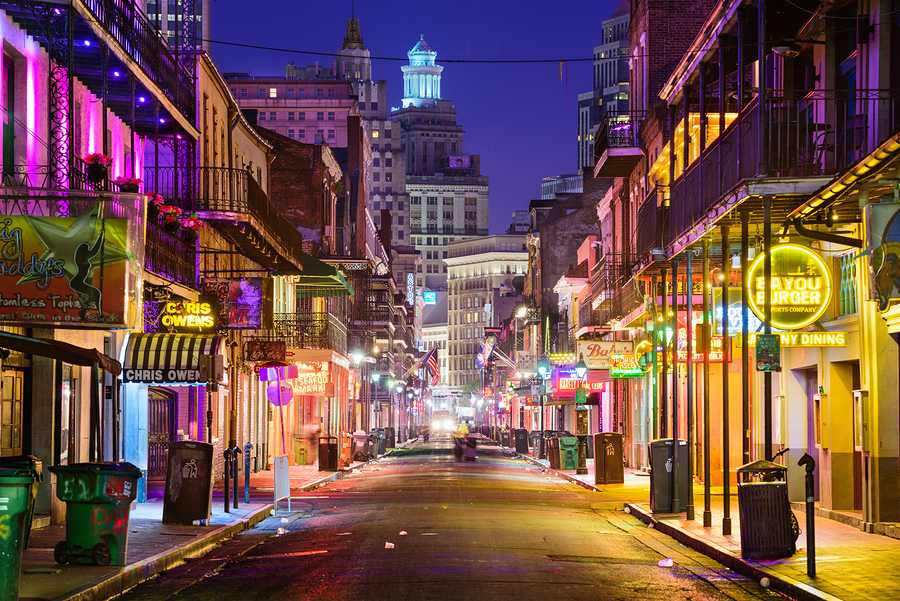 Foreclosure Laws in Louisiana
Louisiana is a judicial foreclosure state. In Louisiana, most foreclosures are handled in the courts, commonly referred to as judicial foreclosures. Lenders that want to foreclose on a borrower who has fallen behind on payments and is in default have two different processes to choose from: 1) the standard way that most states manage these issues, with a built-in process of notices, legal paperwork and the eventual sale of the home, or 2) they can use what is called an executory process.
The executory process takes place when there is a mortgage agreement that includes an "Authentic Act that imparts a Confession of Judgment", as provided in the Louisiana statutes. Essentially, this means the borrower has signed and acknowledged their obligations to pay the mortgage in the presence of a notary public and two witnesses. This type of mortgage makes the foreclosure process easier for the lender because once they file suit in court, using that original signed agreement and a certified copy of the mortgage, the court will often issue an order for the process to begin immediately.
Once that happens, the borrower can be served with an official demand for the delinquent payments. They have three (3) days to provide the total sum ordered or the court will order a Writ of Seizure and Sale and the property will be sold quickly, after proper public notice has been advertised for thirty (30) days.
Property Redemption after Foreclosure Sale
Louisiana homeowners facing foreclosure do not have a built-in right to redeem the home after the foreclosure. Some states make it possible to re-purchase the house even after a foreclosure sale is final, but Louisiana does not allow for redemption.
Deficiency Judgments in Louisiana
There is no anti-deficiency law in Louisiana. In cases where a home is sold in foreclosure but the funds from that sale are not enough to cover what is owed by the borrower, the lender can get a court order that makes the borrower pay what is called a deficiency judgment, the remaining monies owed. There are special provisions to protect borrowers in cases where the home is sold way below fair market value, but that requires that an appraisal be done on the property before the sale. La. Code Civ. Proc. Ann. art. 2771, 2723.
If the foreclosing lender actually buys the home at the foreclosure sale, then any deficiency judgment cannot be higher than the difference between the fair market value of the property at the time of the sale and the total outstanding debt. Louisiana Rev. Stat. Ann. tit. 14, § 6324.
Deed in Lieu of Foreclosure
Louisiana law does allow for an option called "deed in lieu of foreclosure." This is a special agreement that is made between the delinquent homeowner and the mortgage lender. Both must agree to the terms, but it essentially involves the homeowner voluntarily vacating the property and giving possession over to the lender instead of forcing the court battle over foreclosure sale. This option is also sometimes called "cash for keys' because homeowners can often negotiate a small financial settlement to help cover the unexpected costs of moving out. This option saves the lender time and money on a court case and can save the borrower time and money as well. Depending on the agreement between the two parties, there can sometimes be a deficiency judgment, making the homeowner pay additional fees. But in most cases, with a deed in lieu of foreclosure, they call it even. The borrower walks away from the property and the lender takes possession.
Grace Period Notice
There is no built-in grace period in Louisiana's foreclosure process. Timing and time to come up with a solution to save the home largely depends on the court schedule. It usually takes 180-270 days for a foreclosure process to be finalized through the ordinary process. This can be delayed further if the borrower contests the action, seeks delays and adjournments of hearings, or files for bankruptcy. Conversely, the executory process usually takes no more than six (6) months. Typically a borrower whose foreclosure action is brought under the executory process receives a three (3) day notice upon default. If the loan is not brought current the property is advertised once a week for thirty (30) days and then sold.
Protections for Military Service Members
There are no special state protections for military service personnel in Louisiana. Standard federal regulations do apply but the state does not add additional protections for military service members.
High Risk Mortgage Protections
There are no special protections for foreclosures involving high-cost mortgages in Louisiana. Some states have special programs to help homeowners in trouble with a high interest or sub-prime mortgage agreement. Louisiana does not have special provisions in place for these cases.
Additional State Laws
Louisiana is generally known as alien theory state. That means that the property is essentially treated as a piece of security or collateral for the underlying loan. The document that places the lien on the property is called a mortgage. This law is based on the civil law system prevalent in Europe, as opposed to the English common law system which forms the basis for most of the law used in the United States.
The maximum interest rate allowed by law is 12%. States have their own interest rate laws and can vary depending on where you live. No matter what the rate, though, the law is intended to help consumers by placing a cap on the amount of interest a creditor can charge. Depending on the type of credit or loan, the legal maximum in Louisiana is 12%. There are some exceptions for mortgage loans and borrowing for commercial or business purposes.
Louisiana is a homestead state. Although they allow you to protect some property from debt collectors there are limits to state homestead laws. Louisiana's constitution dictates that only 160 acres and $7,500 in property value can be designated as a homestead. Disabled military veterans rated with 100 percent "unemployability" are eligible for a homestead exemption of $150,000.
Lender Licensing Requirements
In Louisiana the Office of Financial Institutions (OFI) handles all aspects of licensure and registration for Mortgage Originators and Brokers. All Louisiana mortgage licenses are handled through the Nationwide Mortgage Licensing System. Pre-licensing requirements include approved courses that are 24 or more hours and contain 3 hours of Federal Law, 3 hours of Ethics, 2 hours of non-traditional mortgage lending plus 12 or more hours of electives. This may be in addition to Louisiana-required content.