Georgia Hard Money Loan Guide
Georgia homeownership rates have dropped ten percent over the past ten years, from 72% down to 62%. This puts the Peach State in 41st place among the fifty states. Not the worst but trending just below average for the rest of the country. Home buyers in Georgia sometimes seek out alternative or special financing options to purchase a home or even to renovate an existing property. One option that is becoming popular is called a hard money loan. Individual investors and small group firms offer these loans to buyers that are willing to put their home or other owned real estate up as collateral to secure the funds. These are not offered by big banks but hard money loans usually fund much faster and require less paperwork than a big mortgage lender can offer.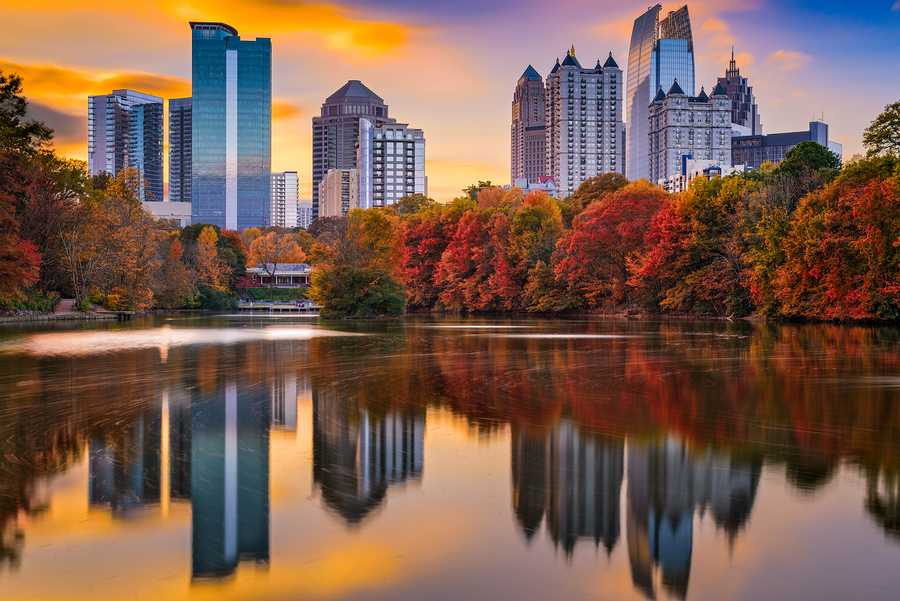 Georgia is a Non-Judicial Foreclosure State
When lenders want to foreclose on a homeowner in Georgia that has not made their payments on time, the process is managed outside of the court system and is referred to as a non-judicial foreclosure. Many states have built-in state procedures that lenders must follow, including the requirement to process a foreclosure through the courts - called a judicial foreclosure, but not in Georgia. There are some special cases where a judicial foreclosure might take place, like if the state owns the property or in cases of probate court. But the vast majority of Georgia foreclosures are happening outside of the court system. This also means, they happen quickly - much faster than in most other states.
Property Redemption after Foreclosure Sale
Some states build in the chance for homeowners to buy back their house after a foreclosure, even after the sale has been finalized. But Georgia has no statutory right of redemption after the foreclosure. Once a home has been foreclosed, it cannot be redeemed.
Deficiency Judgments in Georgia
When a home is sold in foreclosure, it sometimes does not bring in enough money from the sale to cover what was owed by the borrower. In this case, the lender might seek what is called a deficiency judgment, making them responsible to pay the remaining balance. In Georgia, it is possible for lenders to get a deficiency judgment but they have to first allow the court to confirm that the property was sold at a fair market value.
Deed in Lieu of Foreclosure
Many homeowners facing the loss of their home decide to simply walk away. The task of fighting the foreclosure is too much or too expensive. In Georgia, a special agreement called a deed in lieu of foreclosure is one option that can help reduce stress associated with losing the home and can help the lender save time and money. It is an agreement between the borrower and lender where the homeowner volunteers to give possession of the property to the mortgage company and both parties are able to avoid the whole process of foreclosure.
This is also sometimes called "cash for keys" because homeowners willing to make the process easy for the lender can also usually negotiate a small cash settlement to help with unexpected moving costs. This agreement does not automatically protect the borrower from deficiency judgments, but many are able to negotiate that in the agreement. Homeowners seeking this kind of arrangement have to act fast. The swift timeframe of foreclosures in Georgia can make the timing extremely important.
Grace Period Notice
Georgia does not have a built-in grace period for homeowners facing foreclosure. Some states have a period of time that the lender must wait, to give borrowers a chance to catch up with payments or to make other arrangements and save their home. But not in Georgia. However, lenders trying to foreclose do have to give 30 days" notice before the sale can happen. Homeowners must act fast to beat that timeline.
Service Members Mortgage Protections
In the US, federal military personnel have special protections to help stave off foreclosure if they are active duty or deployed overseas. Some states also provide special protections for the state National Guard members to help in a similar way. Georgia does not have special protections for state military personnel against foreclosure.
High Risk Mortgage Protections
Some homeowners have what are called high risk loans. They can have a very high interest rate or might have a balloon payment built in. Some states provide special protections for these homeowners to avoid foreclosure but Georgia does not. They do, however, require several additional notices be sent when the loan in question is considered to be high risk. Georgia Fair Lending Act, Ga. Code Ann. § § 7-6A-1 to 7-6A-13
Additional State Laws
The maximum interest rate allowed by law is 7% per year when the rate is not specified, and anything higher than 7% must be in writing. The maximum interest rate is 16% when the principal is $3000 or less, and there is no limit on the rate if the loan is between $3000 and $250,000. This must be in simple interest and stated in the written contract. (§7-4-2)
Georgia is a homestead state. Georgia homestead laws allow creditors to exempt up to $10,000 worth of their home under certain conditions. For example, if your house is worth $100,000 and you owe $90,000 on your mortgage, you have $10,000 of equity in your home, and that equity cannot be taken by creditors.
Lender Licensing Requirements
In Georgia, an application is to be completed and filed by each applicant, regardless of whether it is organized as a company or a sole proprietorship, for a license or registration to engage in a mortgage business as a lender, pursuant to the Georgia Residential Mortgage Act. A mortgage lender means any person who directly or indirectly makes, originates, or purchases mortgage loans or who services mortgage loans.
Hard Money Legal Issues in the News in Georgia