Florida Hard Money Loan Guide
Florida used to trend higher than the national average for homeownership, but following the housing crisis the state has come right in line with the national average. 66% of Florida residents are homeowners, down from 72% just a few years back. Home buyers in the Sunshine State sometimes look for special financing options beyond those offered by the big banks and mortgage lenders. Some turn to hard money loans, where they use their home or other owned real estate as collateral to secure the loan. These are offered by small and individual investors and can often fund much faster than a traditional mortgage. They also usually require much less paperwork.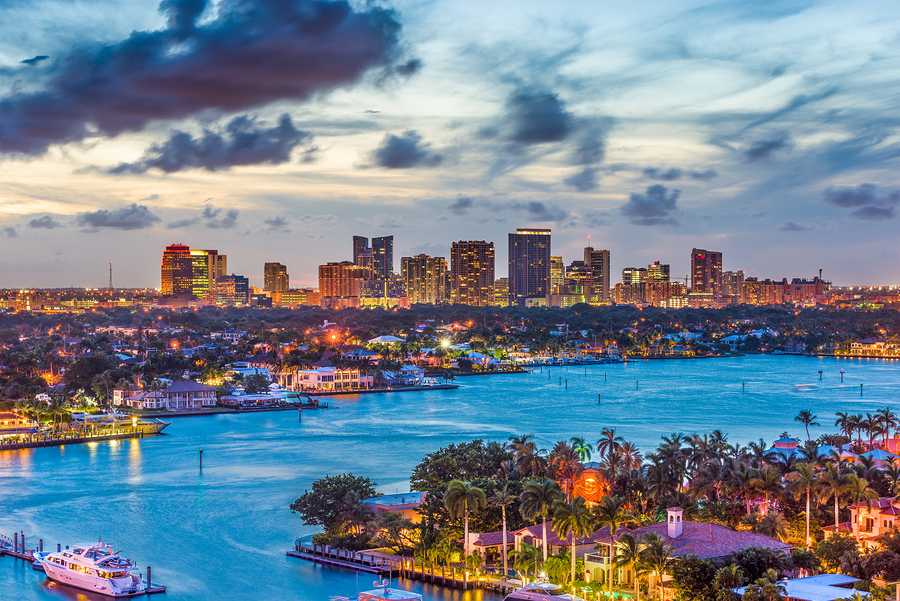 Florida Foreclosure Laws
In some states, mortgage companies that want to seize a property with foreclosure action have the choice of going through the courts, with judicial foreclosure or to operate outside of the court system, with non-judicial foreclosure. Florida does not offer the option to manage the process outside of the state courts. Any lender seeking foreclosure in Florida will need to operate through the court system.
Property Redemption after Foreclosure Sale
Many states allow a homeowner in foreclosure a chance to redeem or re-buy the home, even after the foreclosure sale has happened. In Florida, it is only possibly up to the point that the court clerk files a certificate of sale, or in some cases, if a judge grants the option to redeem under special circumstances. So, for most homeowners in Florida, redemption after the foreclosure sale is not possible.
Deficiency Judgments in Florida
When a home is sold in foreclosure, the money from that sale is sometimes not enough to cover what was owed by the homeowner. In that case, the lender will sometimes seek a deficiency judgment against that homeowner to make them responsible for paying the remaining sum. In Florida, mortgage lenders are legally entitled to request a deficiency judgment, with some regulations built in.
As of July 1, 2013, the period of time in which the lender may seek a deficiency judgment was reduced from five years to one year for residential properties with no more than four dwelling units. The one-year time frame starts on the day after the court clerk issues a certificate of title to the buyer who purchased the home at the foreclosure sale.
Deed in Lieu of Foreclosure
Deed in Lieu of Foreclosure does not stop a foreclosure but it does stop the fight between borrower and lender. This kind of agreement is like waving a white flag and giving up but it can be a very positive change from fighting to save the home. Borrowers too deep in default, who cannot catch up on payments, will very often reach the end of their rope and decide it is time to walk away. This is what the lender wants and it's a big enough pull that most will offer a small cash settlement to help the homeowner with relocation and move-out. That is why this method or agreement also has the nickname "cash for keys."
Grace Period Notice
Florida homeowners facing foreclosure have 20 days to respond to a complaint. The foreclosing party must publish a notice of sale in a newspaper for two consecutive weeks at least five days before the sale. The judge has the discretion to refer the foreclosure for mediation as permitted by law. If that happens, more time will be granted to find a solution or agreement between the homeowner and the lender.
Service Members Mortgage Protections
In Florida, if a military service member took out the mortgage before going on active duty (state or federal), then the lender cannot foreclose during the time of service or within 30 days thereafter unless a court issues an order ahead of time allowing it. Fla. Stat. Ann. § § 250.5201 to 250.5205
High Risk Mortgage Protections
There are no additional or special protections against predatory lending in Florida. Home buyers who agree to loan terms with particularly high interest rates or balloon payments are subject to the same process and regulations that all other homeowners have in the state.
Additional State Laws
The maximum interest rate allowed by law is 18-25%. Many states, including Florida, have passed laws that place limits on interest rates. Like many other states, Florida has a set interest rate, rather than an interest calculation. For loans of $500,000 or less, the interest rate is capped at 18% annually. For loans that are greater than $500,000, the interest rate is capped at 25%.
Florida is a homestead state. Unlike laws in many other states, Florida homestead laws don't state a maximum value that may be designated. Indeed, with Florida's homestead exemption, you can protect the entire value of your home if you file for bankruptcy, although there are some limits on total acreage. Homeowners may exempt an unlimited amount of value in their home or other property covered by the homestead exemption. However, the property cannot be larger than half an acre in a municipality or 160 acres elsewhere.
Lender Licensing Requirements
A mortgage lender license is required for an entity making a mortgage loan for compensation or gain, directly or indirectly, or selling or offering to sell a mortgage loan to a non-institutional investor. Making a mortgage loan means closing a mortgage loan in a person's name, advancing funds, offering to advance funds, or making a commitment to advance funds to an applicant for a mortgage loan.
Hard Money Legal Issues in the News in Florida