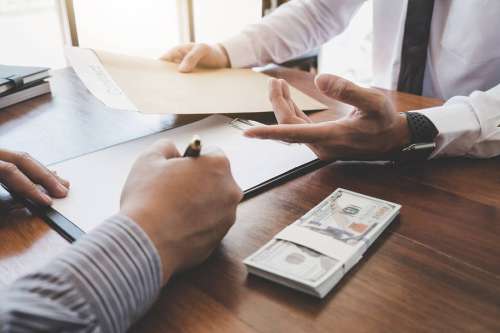 Ocean Pacific Capital
18818 Teller Avenue, Suite 265
Irvine, CA 92612
Are the owner of this business? Claim this listing.
About Ocean Pacific Capital

Ocean Pacific Capital is an Irvine, CA based hard money lender. They offer loans throughout the US. Their lending focus is mainly on commercial loans. They provide loan amounts starting from $500,000 with a maximum LTV of 80%. They will make loans on numerous property types, including multi-family units, apartment buildings, office units, retail units, hotels/motels, storage buildings, senior facilities, mixed use buildings, warehouse buildings, industrial facilities, medical facilities, undeveloped land, and churches.

Visit Website


Loan Types Offered: Commercial Hard Money Loans

Property Types Covered: Multi Family, Apartment, Office, Retail, Hotel, Storage, Assisted Living, Mixed Use, Warehouse, Industrial, Medical, Land, Church

Areas Served: National




Licenses: California Bureau of Real Estate License #00619059, NMLS ID #: 279674




Lending Guidelines for Ocean Pacific Capital

Below are the general loan guidelines published on the Ocean Pacific Capital website. Please confirm all terms and rates directly with the lender.

Commercial Hard Money Loans

Loan Amounts: $500,000 and up
Available Rates: N/A
Typical Terms: N/A
Points Charged: N/A
Max Loan-to-Value (LTV): 80%
Max Loan-to-Cost (LTC): N/A
Owner Occupied Allowed: N/A
Interest Only Loans: N/A
Prepayment Penalties: N/A
Minimum FICO Score: N/A
Time to Close: N/A






Loan Examples

The following loans are for education purposes only. They do not represent actual loans executed by Ocean Pacific Capital.

Loan Example 1

Ricardo runs a business in Reading, PA and needs to purchase a new office space for his operations. Because he can't obtain a conventional mortgage loan from a bank, he turns to Ocean Pacific Capital for a commercial hard money loan. The lender agrees to a 65% loan to value (LTV) on the transaction and the new property costs $220,000, so they will fund $143,000 and Ricardo will be responsible for the remaining $77,000. The terms of the loan include a 12 month length, a 14% interest rate, and a 5 origination fee paid by the borrower at the closing. Ricardo may eliminate the loan at any point if he pays off the $143,000 in principle, but he will be required to make $1,668 per month interest payments ($143,000 principle amount x 14% interest rate / 12 months per year) in the interim, or up to the point the loan expires. Because there is no pre-payment penalty, the only other expense he would have to pay is the $7,150 origination fee which he will contribute when the deal closes.

Loan Example 2

Rick is a real estate investor in Santa Rosa, CA. He finds a run-down property for a renovation project and takes out a private money loan from Ocean Pacific Capital with the following terms:

$210,000 purchase price
65% loan-to-value (LTV)
6 month term
12% rate of interest
1% origination fee

Rick plans to list the project when the note expires for $262,500. If he achieves this goal, the outcome would be the following:

$262,500 sales price
- $136,500 principle on note (65% LTV)
- $73,500 cash paid at closing (35% on 65% LTV)
- $1,365 origination points (1% of the $136,500 principle)
- $8,190 total interest paid (6 months x 12% interest)
-----------------------
= $42,945 total profit (doesn't include taxes or rehab costs)

Yelp! Review by Mo W. 03/18/2009

I haven't used them yet but called to ask about their loan programs. They seem on the up and up but I haven't ever heard of them and they charge a non...

Read more on Yelp!

I haven't used them yet but called to ask about their loan programs. They seem on the up and up but I haven't ever heard of them and they charge a non...

Read more on

Yelp!