Washington Hard Money Loan Guide
Homeownership in the state of Washington is down by about 5% overall. The trend may be somewhat negative, but the situation in the Evergreen State is not as dire as many other regions of the country have seen. Washington's numbers probably will not stay down as the state has put a number of special programs in place designed to help citizens purchase their own piece of the American dream. Still, Washington borrowers may sometimes seek out special or alternative financing options for buying a home or renovating a piece of property they already have. Typical mortgage loans can take a while to process and require a lot of paperwork. Many buyers are turning to hard money loans. They are usually faster and require much less paperwork than working with a big bank or lender. These specialized loans require the buyer to use their home or other real estate as collateral.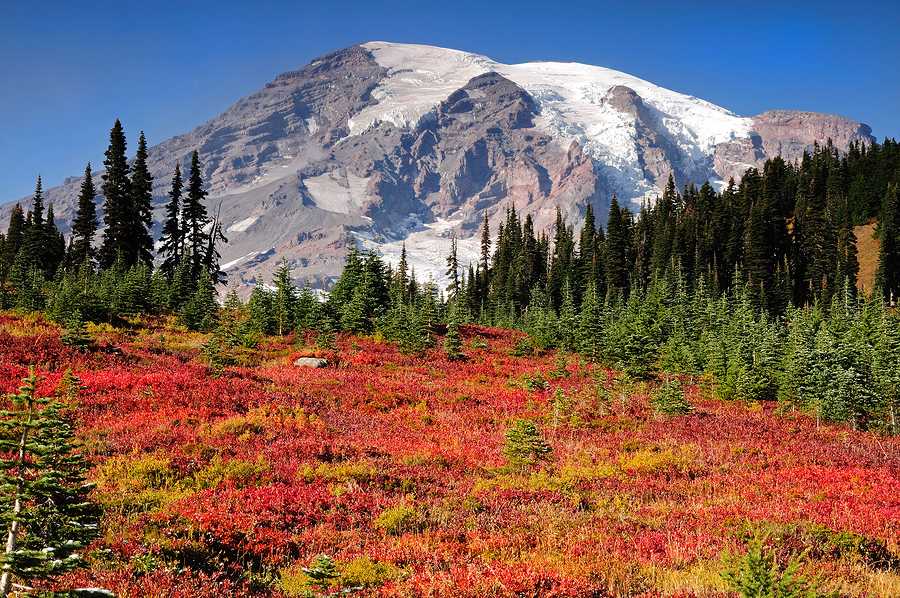 Washington Foreclosure Laws
Overall, most of the foreclosures that happen in the state of Washington are non-judicial, meaning that most of the process happens outside of the court system. Some are judicial, meaning the lender files a lawsuit with the courts but in most cases, the mortgage agreement dictates that a lender has the right to foreclose without starting in the courts. Because of this, there are very strict notice requirements to make sure that a borrower in default is aware of foreclosure actions that are in process.
Property Redemption after Foreclosure Sale
In the state of Washington, borrowers with a non-judicial foreclosure process (so, it is handled mostly outside of the courts) have no guaranteed right to reclaim or "redeem" the property after a foreclosure sale has happened. However, homeowners in a judicial foreclosure process, one where the lender has gone through the courts and filed suit, there is a one-year right of redemption, even after a foreclosure sale has been finalized. In this case, it is actually possible that the homeowner may stay in the home and retain possession of the property throughout the entire process.
Deficiency Judgment
When a lender forecloses and sells the property, they sometimes do not make enough money to cover what is owed in back payments and fees by the homeowner. In Virginia, it is possible for the lender to get what is called a deficiency judgment, forcing the homeowner to pay the monies still owed. Generally, a deficiency judgment will not be obtained in a non-judicial foreclosure process. A deficiency judgment is more likely when the foreclosure process happens in the courts.
Deed in Lieu of Foreclosure
Homeowners in Washington who are unable to keep up with their mortgage payments don't always have to go through the legal foreclosure process. In some situations, the lender and the borrower can work out an arrangement known as a Deed in Lieu of Foreclosure agreement. In this situation, the homeowner is able to give up possession of their home to the lender so the two can part ways and avoid the full foreclosure process. Sometimes, property owners can even negotiate a "cash for keys" settlement where they get cash in exchange for their participation, to help offset their moving costs.
Grace Period Notice
Some states have a built-in grace period requirement for a foreclosure process to start. The lender has to file a notice and then wait a specified period of time before taking action. It is intended to give the homeowner a chance to catch up on payments, make changes in the mortgage agreement when possible or to gather together resources and legal counsel. However, the state of Washington does not provide a guaranteed grace period. Once foreclosure has started, it will proceed quickly.
Protections for Military Personnel
While the Servicemembers Civil Relief Act provides federal protection for military personnel facing foreclosure, the state of Washington has an additional system in place. Military servicemembers can delay foreclosure while on active duty, giving them time to catch up or make appropriate plans to address the situation when the time is right.
High Risk Mortgage Protections
High risk mortgages are those that have a very high interest rate or that were provided to borrowers with a negative credit rating. Before a lender or bank can file a foreclosure action on a homeowner in a high risk mortgage, they must send a notice that informs the borrower of their right to cure the default within 30 days. In addition, a borrower can raise violations of the high risk home loan law, including the prohibition of prepayment penalties and negative amortization, as a defense in a foreclosure action. In these cases, it is important to have experienced legal counsel in order to get the best outcome in your specific situation.
Do You Have a Mortgage or a Deed of Trust?
Washington is a Deed of Trust State. This means that most mortgage agreements contain language that grant the lender the option to pursue foreclosure outside of the court system. Washington state has a rapid foreclosure process compared to many other states. If a homeowner falls behind, it is important to reach out to the lender and try to make an arrangement to get caught up before any foreclosure action can begin. Once it starts, the timeline is set in place and it becomes much more difficult to save the property from forfeit.
Additional State Laws
The maximum legal interest rate on a personal loan in Washington is 12%. Washington State has a usury law (RCW 19.52) that sets limits on the maximum rate of interest a lender can charge a borrower. The usury law applies to consumer loans that are not related to a credit card debt, a retail installment contract or a consumer lease.
According to RCW 19.52.020(1), a lender may, if agreed in writing between the lender and borrower, charge an interest rate at a maximum rate of 12% per year. Or, a lender may charge 4% above the first auction quote on the Federal Reserve's 26-week treasury bills made in the month preceding a written agreement between lender and borrower. A lender may use whichever rate is higher, 12% or 4% above the Federal Reserve rate on 26-week treasury bills.
Washington is a homestead state. This means that property owners can file their primary residence as a homestead and will enjoy some protections designed for homeowners to keep them from losing their house or property as a result of economic hardship. Under the Washington exemption system, homeowners may exempt up to $125,000 of their home or other property covered by the homestead exemption. If you owe money to any state for failing to pay income tax for pension or retirement benefits you receive while living in Washington, the homestead exemption is unlimited as to that debt. Additionally, homestead protections are state laws, and therefore may not apply to federal income tax liens. If there is an overlap or a conflict of state and federal law, the Constitution's Supremacy Clause, demands that federal law will apply.
Lender Licensing Requirements
In Washington state, anyone engaged in the business of brokering, funding, originating, servicing or purchasing residential mortgage loans or residential real estate in the state, is required by law to hold a Residential Mortgage License issued by the state. The Mortgage Broker and mortgage lender license is required of any entity which for a fee, commission or other consideration, negotiates, arranges, originates or processes any Washington mortgage loan. Entities engaging in table funding activity must also obtain the Mortgage Broker license.
Hard Money Legal Issues in Washington State
https://www.justice.gov/usao-wdwa/pr/former-pierce-county-hard-money-lender-sentenced-prison-mortgage-fraud-scheme