Utah Hard Money Loan Guide
Utah was recently listed as one of the best places in the country for homeownership by NBC News, ranking the Beehive State at number 11 with a homeownership rate of just over 70%. That's a solid number and Utah is doing a lot to make sure citizens have access to programs that educate and help with purchasing a piece of the American dream. That said, some home buyers in Utah seek out alternative financing to renovate a property or to purchase a home using special financing options. Hard money loans have become a popular way to avoid the time and paperwork typically involved in a standard mortgage loan from a big bank or lender. Instead, buyers willing to put their property or home up as collateral are sometime able to fund their purchase faster and with much less paperwork.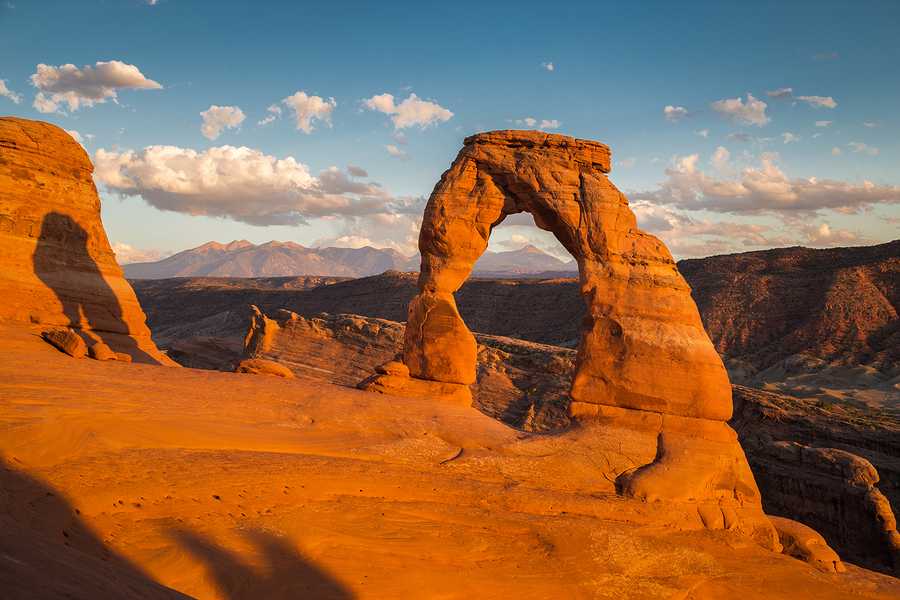 Many people in Utah seek out hard money loans to help with purchasing or renovating an investment property or to find an alternative to borrowing from a standard lending institution. Hard money loans often fund much faster than a typical loan offered by a bank or mortgage lender and they can also require less paperwork. If a property owner is willing to use their home or other real estate as collateral, these loans are a popular way to go. Below you find information about laws, borrower protections, lending regulations and other key issues specifically related to borrowing money for property in the state of Utah.
Foreclosure Laws in Utah
Utah is a non-judicial foreclosure state. Primarily non-judicial foreclosure that does not involve court action is used in Utah. This requires that notice be given to the borrowers and the public, so this foreclosure method is commonly called sale of trust property by public auction. The trust deed usually contains a provision called a "power of sale" clause which allows a trustee to sell the property in order to satisfy the underlying defaulted loan. In Utah there is no express requirement for the power of sale language to actually be in the trust deed. Only certain parties or entities can serve as trustees, including attorneys, banks, and title company officers. The trustee acts as a representative of the lender to complete the sale, which typically occurs in the form of an auction. There are strict notice requirements inherent in the non-judicial foreclosure process.
Property Redemption after Foreclosure Sale
Utah has a post-sale statutory right of redemption for judicial foreclosures, which would allows the borrower to reclaim the property by making payment in full of the sum of the unpaid loan, plus costs. The courts can even extend the redemption period in special cases.
Deficiency Judgment
Sometimes a property is sold in foreclosure or short sale and does not bring in enough money to cover what is owed by the borrower. In this case, the lender can sometimes file for a deficiency judgment. In Utah, the law does allow deficiency judgments to be obtained when a property in foreclosure is sold at a public sale for less than the loan amount which the underlying mortgage or deed of trust secures.
Deed in Lieu of Foreclosure
Deed in Lieu of Foreclosure is one way for borrowers in default to avoid going through the whole process of foreclosure. They do not retain the property. Instead they agree to leave and give possession to the lender. It keeps a foreclosure off of the credit report but it does not erase all late payments from the record. Sometimes, a deed in lieu of foreclosure is referred to as "cash for keys" because the homeowner turns over the keys to the lender and in some cases is able to negotiate a small cash settlement with the borrower to help offset the costs associated with moving out.
Grace Period Notice
Depending on the timing of the various required notices, it takes approximately 120 days to complete an uncontested non-judicial foreclosure. This process may be delayed if the borrower contests the action in court, seeks delays and postponements of sale, or files for bankruptcy.
Protections for Military Personnel
While the Service members Civil Relief Act is a federal regulation, the state of Utah uses a similar system to protect you if you are in the military. Utah law extends protections similar to the federal Service members Civil Relief Act to National Guard members serving full-time with a recognized military unit called into service by the governor for at least 30 days. Utah Code Ann. § § 39-7-102, 39-7-115
High Risk Mortgage Protections
The reality is that there are no guarantees for homeowners in "high risk" mortgages, those that are recognized to have a high interest rate or thought to be "sub-prime". However, in Utah, before a lender or bank can file a foreclosure action on a high risk home loan, they usually must send a notice that informs the borrower of their right to cure the default within 30 days. In addition, a borrower can raise violations of the high risk home loan law, including the prohibition of prepayment penalties and negative amortization, as a defense in a foreclosure action. In these cases, it is important to have experienced legal counsel in order to get the best outcome in your specific situation.
Additional State Laws
Utah is a deed of trust state. A deed of trust has a crucial advantage over a mortgage from the lender's point of view. If the borrower defaults on the loan, the trustee has the power to foreclose on the property on behalf of the beneficiary. In most U.S. states, a deed of trust (but not a mortgage) can contain a special "power of sale" clause that permits the trustee to exercise these powers. This provision allows the foreclosure process in Utah to move very quickly.
The maximum legal interest rate on a personal loan in Utah is 10%. States may craft their interest rate laws depending on the type of credit or loan involved. By restricting the amount of interest a creditor can charge, these laws are designed to help consumers avoid crippling debt and deter predatory lenders. Utah's maximum interest rate is 10% absent a contract, and charging more than the legal rate, (known as "usury") is a felony. However, if a borrower knowingly enters into an agreement that includes a higher interest rate, the contract will usually be recognized by the courts.
Utah is a homestead state. Under the Utah exemption system, homeowners may exempt up to $30,000 of their home or other property covered by the homestead exemption. You may use the homestead exemption to protect more than one parcel of land, but you may protect up to one acre only. If you file a joint bankruptcy with your spouse in Utah, you can double the homestead exemption to protect up to $60,000 in your home. In Utah, the homestead exemption applies to real property, including your home or mobile home. You may also protect water rights that you own, if the water is used for domestic or irrigation purposes. In order to use the $30,000 exemption to protect your home, it must be your primary personal residence. Utah law permits you to protect property that is not your primary personal residence, but if you don't live in the property, the exemption amount is limited to $5,000.
Lender Licensing Requirements
The State of Utah regulates Mortgage Brokers through the Bureau of Financial Institutions. The requirements to become a Mortgage Broker in Utah are the same as those for becoming a Mortgage Lender. In Utah, anyone who acts as a Mortgage Broker, even for only one loan, needs to have a Mortgage Broker License.