North Dakota Hard Money Loan Guide
Homeownership in North Dakota has seen a downturn in recent years. Now at 61%, the Peace Garden State has seen better times for home sales. The trend is consistent with the rest of the country, following the housing market crisis. But, that doesn't mean that people have stopped buying real estate in North Dakota. On the contrary, home sales are slowly rising and many buyers are seeking special financing options that allow for less paperwork and a faster funding process than the standard mortgage loan system run by big banks. Hard money loans offer one option, if the buyer is willing to use their home or other owned property as collateral to secure the financing. Small group and individual investors are able to fund home loans faster and with less paperwork, so these loans make a lot of sense for many North Dakota homebuyers.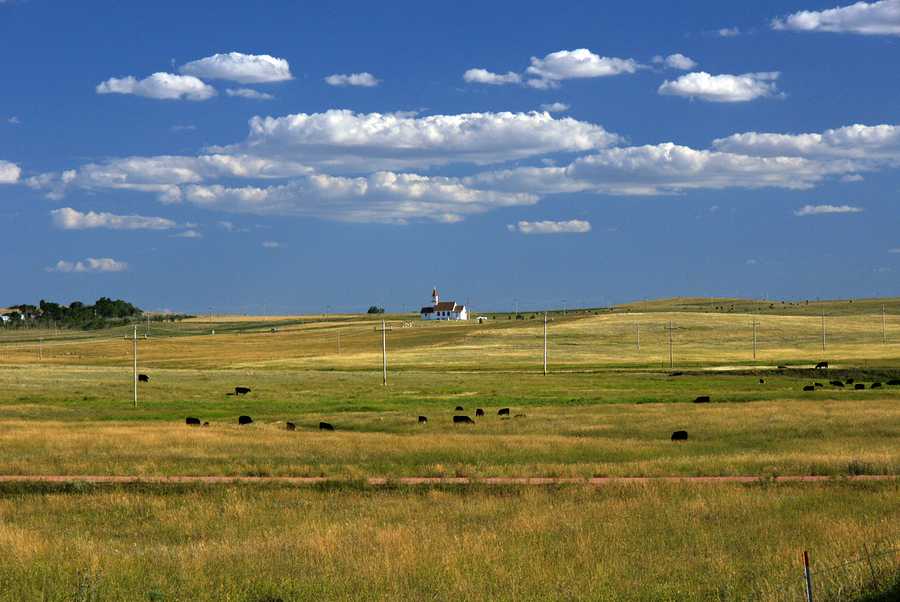 Foreclosure Laws in North Dakota
North Dakota is recognized as a judicial state, meaning that all foreclosures must go through the court system. There are some special cases where the process can move swiftly, outside of the court system, but only when the state owns the mortgage or if there is a special provision in the mortgage agreement. It is very uncommon for any foreclosure in North Dakota to be managed outside of the courts.
Property Redemption after Foreclosure Sale
In North Dakota, the borrower generally can redeem the home within 60 days, even after the foreclosure sale is final. This requires paying back all past due payments and additional fees but it can be done. If the property is agricultural, the redemption period is one year after the foreclosing party files the foreclosure complaint or 60 days after the sale, whichever is later. N.D. Cent. Code § 32-19-18.
Deficiency Judgments in North Dakota
Sometimes, when a home is sold in foreclosure, the money it brings in is not enough to cover what was owed by the homeowner. In some states, lenders can seek a deficiency judgment that requires the homeowner to pay that additional amount, even after losing their home in the process. However, North Dakota has an anti-deficiency law that prohibits deficiency judgments in foreclosures of residential properties of four or fewer units, one of which the owner occupies as his or her primary residence, on up to 40 contiguous acres. N.D. Cent. Code § 32-19-03.
Deed in Lieu of Foreclosure
In North Dakota, it is possible for homeowners to offer a Deed in Lieu of Foreclosure when a foreclosure is looming and they prefer to avoid a court battle. Deed in Lieu of Foreclosure is a special agreement that is made between a delinquent homeowner and the mortgage lender. Both sides must agree to the terms, but it usually comes down to the homeowner volunteering to move out, giving possession over to the lender instead of forcing a court battle over the pending foreclosure sale. This option is also sometimes called "cash for keys" because homeowners can also negotiate a small financial settlement to help cover the unexpected costs of moving out of the home. This option saves the lender time and money on an expensive foreclosure process and can also save the borrower time and money too. Depending on the agreement between the two parties, there can sometimes be a deficiency judgment, meaning the homeowner still has to pay some fees or back payments. But in most cases, a Deed in Lieu of Foreclosure agreement leaves both parties whole, walking away without additional dispute.
Grace Period Notice
In North Dakota, Lenders must give the borrower thirty days advance notice of their intent to foreclose. It must be in writing, sent by registered or certified mail no later than ninety (90) days before the suit is filed and must contain: 1) a description of the real estate; 2) the date and amount of the mortgage; 3) the individual amounts due for principal, interest and taxes paid by the lender; and 4) a statement that a lawsuit will be filed to foreclose if the amount is not paid within thirty (30) days from the date the notice was mailed. This built-in time provides a grace period for homeowners facing foreclosure to catch up on overdue payments, negotiate an arrangement with the lender or make decisions about whether they want to keep the property.
Protection for members of a Reserve or North Dakota National Guard Unit
In North Dakota, there are no special state protections for military service members. All federal protections remain in place for federal military personnel but for state-based service members, there is not special protection against foreclosure.
High Risk Mortgage Protections
In July of 2002, North Dakota law enacted a set of anti-predatory lending laws in order to help protect North Dakota homebuyers from predatory lenders. Some of the provisions of this new set of laws include the prohibition of a lender charging points and fees in excess of 6% of the total principal financed amount, the prohibition of a mortgage company issuing a loan to a borrower in an amount that the borrower could not reasonably afford to repay, and the prohibition of the financing of single-premium credit insurance, among others.
Additional State Laws
The maximum legal interest rate on a loan in North Dakota is 6%. North Dakota's consumer loan interest rate limit of six (6) percent doesn't apply to loans to corporations, agencies funded by state/federal government, to partnerships/limited partnerships, to a bona fide pawn broking transaction, or if the amount of the loan is over $35,000.
The maximum rate which parties can agree upon a contract in writing is up to 5.5 percent higher than average rate of interest on United States treasury bills, but the maximum allowable interest rate must be at least seven (7) percent. And even though there's a statutory limit, it's not always enforceable because consumers may agree to higher rates when signing the contract or simply clicking 'I agree' on a Web browser.
North Dakota is a homestead state. Under the North Dakota exemption system, homeowners may exempt up to $100,000 of their home or other property covered by the homestead exemption.
North Dakota does not impose limits on the size of the homestead, but it is defined as the land and the house on the land. If homeowners own multiple plots or tracts of land, they must be contiguous (connected at some point) in order for the exemption to apply to them all. Some states allow married couples filing jointly to double the homestead exemption, but in North Dakota married debtors may not claim double exemptions.
In North Dakota, the homestead exemption applies to real property, including your home. It also applies to a house, trailer or mobile home. To claim the exemption, you must be a resident of North Dakota and you or your family must reside in the property.
Lender Licensing Requirements
All states require a national exam for licensing. North Dakota does not require an additional state test, requires no hours of separate state law for those who are currently NMLS-licensed elsewhere, and requires 8 hours of continuing education (CE) annually for NMLS-licensed mortgage loan officers.
Hard Money Legal Issues In the News in North Dakota
http://www.nd.gov/securities/enforcement-investment-fraud/investment-fraud/2012/real-estate-investment-schemesCourt in Montana but accused is a North Dakota resident