North Dakota Bridge Loans
We found 1 records for private money bridge lenders offering loans in North Dakota. Note amounts average about $479,680. Rates on loans made to North Dakota borrowers average around 10.7%. The average note issued in this state has a length of 22 months. The average loan includes a 3.7 point origination cost. Lenders typically offer a 72% loan to value on loans in North Dakota.
Loan Example 1
Alex finds a duplex in Bismarck, ND to remodel and re-sell. Since he does not have enough cash on-hand to acquire the $260,000 house outright, he takes out a bridge loan from West Star Funding Corporation . The loan to value (LTV) on the note is 85%. This means Alex will need to bring 15% of the sales price to closing and the principle amount will be $221,000 on the note. The parameters of the loan dictate a 12% note for 6 months. They also stipulate a 2 point origination fee, that will also need to be paid when the property closes.
Accordingly, the borrower will be required to contribute a $39,000 down payment plus pay a $4,420 origination fee. West Star Funding Corporation will collect $2,210 in monthly interest from the borrower. This is calculated by taking the total loan amount of $221,000, multiplying by the 12% rate of interest, and then dividing that amount by 12. At the end of the loan, he sells the rehabed house for $312,000. After deducting the $13,260 in interest expenses ($2,210 times 6 months), the $4,420 origination fee, the $221,000 principle amount on the loan, and the $39,000 he brought to closing, he will make a total profit of $34,320 ($312,000 price minus $277,680 in costs). This profit would then be reduced by any rehab costs paid by the borrow.
Loan Example 2
Carlos finds a house in West Fargo, ND to renovate and sell. Since he does not have enough cash to buy the property outright, he takes a hard money bridge loan from West Shore Investment Corporation with the following parameters:
$180,000 sales price
85% loan-to-value (LTV)
6 month term
13% interest rate
5% origination fee
Based on a $234,000 sales price after the 6 month term, the numbers for this deal would look like the following:
$234,000 sales price
- $153,000 principle on note (85% LTV)
- $27,000 cash paid at closing (15% on 85% LTV)
- $7,650 origination points (5% of the $153,000 principle amount)
- $9,945 interest payments (6 months x 13% interest)
-----------------------
= $36,405 gross profit (does not include taxes or rehab costs)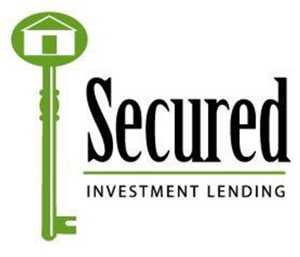 Secured Investment Lending is private lender headquartered in Lake Mary, FL. They provide funding in 49 states throughout the country. They provide lending solutions for a variety of scenarios, including short term bridge loans, commercial loans, cash ...