North Carolina Hard Money Loan Guide
Homeownership rates in North Carolina are right in line with the average across the country at 63%. The Tar Heel State currently ranks 35th in the nation and like the rest of the country, there are still many buyers looking to purchase a new home or to renovate an existing property. In many cases, people are looking for special financing like hard money loans. Hard money is not a standard mortgage loan offered by the big banks. Instead, they are shorter term and usually offered by small investment firms or individuals. Hard money loans are secured with a home or other owned real estate as collateral. They usually take less time to fund than a more traditional home loan and they also require less paperwork. Buyers in North Carolina are finding success with these alternatives to the big banks.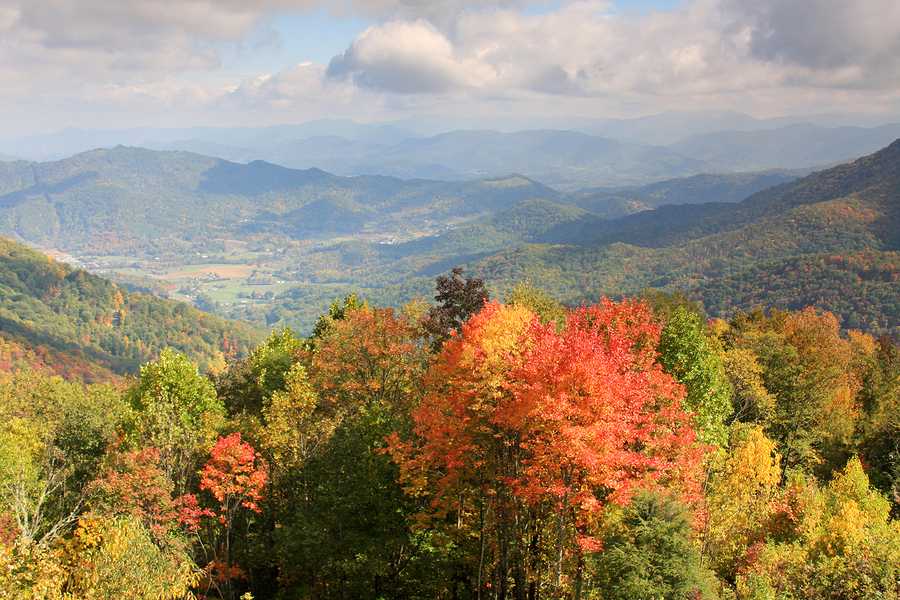 North Carolina Foreclosure Laws
Non-judicial foreclosures happen outside of the state court system. In some states, lenders are required to file a lawsuit with the courts in order to seize a property and sell it in a foreclosure. However, borrowers in North Carolina should be aware that non-judicial foreclosure is the most common process and while there are requirements around the amount of time and types of notice provided by a lender before the foreclosure sale can take place, the whole process does move much faster when the courts are not involved.
Property Redemption after Foreclosure Sale
In many states, it is possible to reclaim or take possession of a home, even after the foreclosure sale has been finalized. In North Carolina, this process is a little bit different. There is a ten day "post sale" period in the state that provides a homeowner with a short period of time to reclaim the home, just during that ten days. All past due payments and special fees must be paid but it is possible to redeem or reclaim a home in North Carolina, even after foreclosure, but only for ten days.
Deficiency Judgments in North Carolina
In some states, when a home is sold in foreclosure but does not bring in enough revenue from the sale to cover what was owed by the borrower, the lender can get what is called a deficiency judgment. This means that the borrower still has to make payments toward the debt, even though they have lost the property. In North Carolina, it is possible for a lender to seek a deficiency judgment after a foreclosure sale. There are a few exceptions with regard to size of the property and the amount owed but in general it is important for borrowers to realize that losing the home to foreclosure does not always resolve the debt.
Deed in Lieu of Foreclosure
Sometimes, a borrower in default can make a special arrangement with the lender to make things easier for both parties. One option in North Carolina is called a Deed in Lieu of Foreclosure. It is also sometimes called keys for cash. In this kind of agreement, the borrower surrenders the home without a fight. They agree to leave the property in good shape and in return, they are able to avoid the long and expensive process of foreclosure. They still lose the property but the whole process is much easier. In many cases, when a borrower is open to this kind of arrangement, the lender will also provide a small cash payment to help offset the costs associated with moving out. Both parties have to agree to the terms of this kind of plan but it can help take some of the stress out of the situation for both sides.
Grace Period Notice
North Carolina does not technically have a built-in grace period for the foreclosure process. In some states, there is a waiting time from the moment a lender first notifies a borrower of their risk of foreclosure where the homeowner has a chance to get money to catch up or to make an arrangement to solve the default with the lender. In North Carolina, borrowers are given three notices over a set period of a few months but there is not a specific grace period to protect the borrower from foreclosure.
Military Protections Against Foreclosure in North Carolina
North Carolina does not allow a lender to foreclose on any military personnel if the default or judgment is during or within 90 days of active duty. There are also federal protections in place for all federal military personnel but specifically in North Carolina, there is this added protection for both state and federal service members.
High Risk Mortgage Protections
In some states, there are special protections in place for homeowners in high risk or high interest home loans. North Carolina does not have special protections in these cases. Instead, all homeowners are subject to the same laws and process rules across the state, regardless of the type of loan they have.
Additional State Laws
The maximum legal interest rate on a loan in North Carolina is 8%. North Carolina's consumer loan interest rate limit of eight (8) percent doesn't apply to loans to corporations, agencies funded by state/federal government, to partnerships/limited partnerships, to a bona fide pawn broking transaction, or if the amount of the loan is over $35,000.
The maximum rate which parties can agree upon a contract in writing is up to 5.5 percent higher than average rate of interest on United States treasury bills, but the maximum allowable interest rate must be at least seven (7) percent. And even though there's a statutory limit, it's not always enforceable because consumers may agree to higher rates when signing the contract or simply clicking 'I agree' on a Web browser.
North Carolina is a homestead state. Under the North Carolina exemption system, homeowners may exempt up to $35,000 of their home or other property covered by the homestead exemption for an individual. Up to $60,000 if the homeowner is over 60 years of age. And the amount goes up to $70,000 for married couples that own the property together.
In North Carolina, the homestead exemption applies to real property, including your home. It also applies to a house, trailer or mobile home. To claim the exemption, you must be a resident of North Carolina and you or your family must reside in the property.
Lender Licensing Requirements
All states require a national exam for licensing. North Carolina does not require an additional state test, requires no hours of separate state law for those who are currently NMLS-licensed elsewhere, and requires 8 hours of continuing education (CE) annually for NMLS-licensed mortgage loan officers.