Montana Hard Money Loan Guide
Montana ranks 20th among all US states for homeownership, trending just above the national average at 62%. The number is down from 72% a few years ago. Home buyers in Big Sky Country want to own their own piece of the American dream and sometimes seek out alternatives to big bank mortgage loans to buy a house or renovate their property. Hard money loans are one option that individual and small group investors are willing to offer. It requires that the borrower use their home or other owned real estate as collateral to secure the loan. Hard money loans usually fund much faster than a typical mortgage and requires much less paperwork, making them a good fit for many Montana buyers.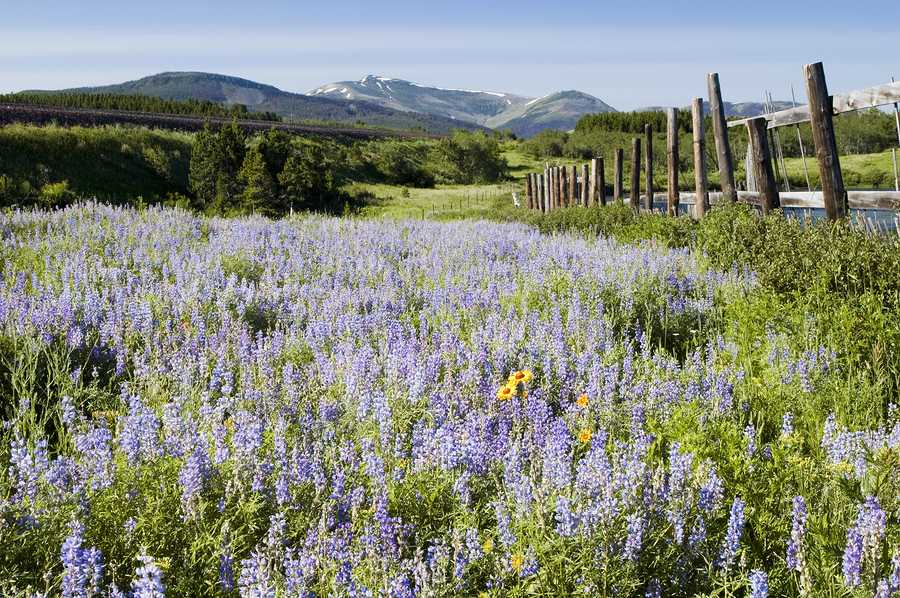 Montana Foreclosure Laws
Most mortgage loans in Montana are actually deeds of trust and are managed under the state's Small Tract Financing Act (STFA). Most residential foreclosures in Montana are managed outside the court system, called non-judicial. But they are regulated under the STFA with many rules in place to help protect homeowners and also to try and help them keep their homes whenever possible. There are some judicial foreclosures in the state, when the state actually owns the property or in other special circumstances. But the vast majority of home foreclosures in Montana are managed outside the courts under STFA rules.
Property Redemption after Foreclosure Sale
In some states, you can redeem (repurchase) your home within a certain period of time, even after the foreclosure sale has occurred. In Montana, with foreclosures managed under the STFA, there is no right of redemption. Mont. Code Ann. § 71-1-318. If the sale is not under the STFA, the borrower has one year to redeem the home following the sale. Mont. Code Ann. § 25-13-802.
Deficiency Judgments in Montana
When a home is sold in foreclosure, if the money from the sale is not enough to cover what was owed by the homeowner, then the lender has an option to pursue a deficiency judgment requiring that they pay the remaining balance. However, in Montana, deficiency judgments are not allowed after a non-judicial foreclosure under STFA. Mont. Code Ann. § 71-1-317.
Note - deficiency judgments are also not permitted in judicial foreclosure (managed in the courts) for any owner-occupied, single-family residence. See First State Bank of Forsyth v. Chunkapura, 226 Mont. 54, 734 P.2d 1203 (1987).
Deed in Lieu of Foreclosure
Montana homeowners who are facing the loss of their home due to potential foreclosure often give up without a fight. This is because the idea of the foreclosure process is perceived as expensive and time-consuming. The good news is, by entering into an agreement called a Deed in Lieu of Foreclosure, homeowners can reduce the stress of the foreclosure process and save themselves, and the lender time and money. This agreement, which is established between both the lender and the borrower is often referred to as "cash for keys." This is because the owner volunteers to hand over possession of their property to the mortgage company in a manner that allows both parties to avoid the red tape associated with the foreclosure process. Homeowners may even be able to negotiate terms that protect them from deficiency judgments in certain situations, although that isn't always a given with these deals.
Grace Period Notice
Some states have a built-in grace period requirement for all foreclosures to help give a homeowner time to pay overdue payments or make arrangements to cure the default. Montana does not specifically state that a grace period is required but they do have set timelines in place that are generally designed to give homeowners a chance to fix the situation. Under the STFA, the county trustee that manages the process will mail a notice of sale to the homeowner at least 120 days prior to a foreclosure sale. In this case, that is a built-in 120 days that the borrower can work on finding a solution to catch up or modify the loan. Many lenders have loss mitigation teams to help with this kind of negotiation. Note - if the mortgage is not covered by STFA, the private trustee managing the process still must give 30 a homeowner days' notice so there is time to address the issues and make arrangements.
Protection For Military Service Members
In addition to federal protections for federal military personnel, in Montana, the courts can delay civil proceedings related to any service member's nonpayment on a mortgage for their primary residence or adjust the payment due. Mont. Code Ann. § 10-1-903. Also, these protections are extended to any member of the Montana army or Air National Guard serving on active duty at least 14 consecutive days of full-time state active duty ordered by the governor or full-time National Guard duty. Mont. Code Ann. § 10-1-902.
High Risk Mortgage Protections
In some states, there are special provisions in place to help protect homeowners in high risk loans from foreclosure. A high risk loan might have a very high interest rate, large balloon payments or buyers with a negative credit history. In Montana, there are no special or additional protections in place for these borrowers. All homeowners are subject to the same set of regulations as laid out by STFA.
Additional State Laws
The maximum interest rate allowed by law is 15%. There's an immediate point to know about when it comes to Montana interest rate laws. While Montana sets a maximum interest rate, it doesn't apply to regulated lenders such as banks, savings and loans associations, and credit unions. Since these regulated lenders make a large proportion of loans, and because national banks can charge interest rates based on the laws of their home state, Montana interest rate laws may not affect most consumers.
Most other interest rates on loans are regulated. Family members, friends, employers, colleagues, and businesses make loans every day. These loans are often put into contracts, and contracts are enforced by state courts using state law. Montana sets a legal interest rate, or a default rate, of 10% annually. Additionally, loans made in writing are permitted a maximum interest rate of 15% per year or else 6% above the prime rate set by the Federal Reserve.
Montana sets punishments for charging excessive interest rates. A lender who charges above the maximum rate forfeits a sum equal to double the entire amount of interest on the loan. The borrower can also recover this amount by filing a lawsuit against the lender. There are some procedural hurdles involved. Montana law requires a written demand for the return of interest be sent to a usurious lender before a lawsuit can be filed. There's also a two-year statute of limitations on bringing an interest rate-based suit.
Montana is a homestead state. The state of Montana allows a maximum property value of $100,000 (as of 2015) to be declared a homestead.
Lender Licensing Requirements
Mortgage administration and regulation in Montana is handled by the Division of Banking and Financial Institutions. Offices are located in Helena and Billings. All Montana mortgage licenses are handled through the National Mortgage Licensing System.