Iowa Hard Money Loan Guide
Iowa has the 7th highest rate of homeownership in the US, at over 70%. As recently as 2001 it was actually up to 77% but like the rest of the nation, fluctuations in the housing market took a toll and many people lost their homes in foreclosure. That said, Iowa is doing well and has seen some market growth over the past few years - beating the national trend consistently. Homebuyers in the Hawkeye State looking to finance a home purchase or renovation will sometimes look for special loan options, beyond the standard mortgage loans offered by big banks and mortgage lenders. Hard money loans are one alternative that usually fund faster than a standard loan and with much less paperwork. In a hard money loan, the buyer uses their home or other owned real estate as collateral and an individual or small group of investors will fund the mortgage loan directly. Home buyers interested in this method of financing should always make sure they have researched this method and that they understand the loan documents before signing.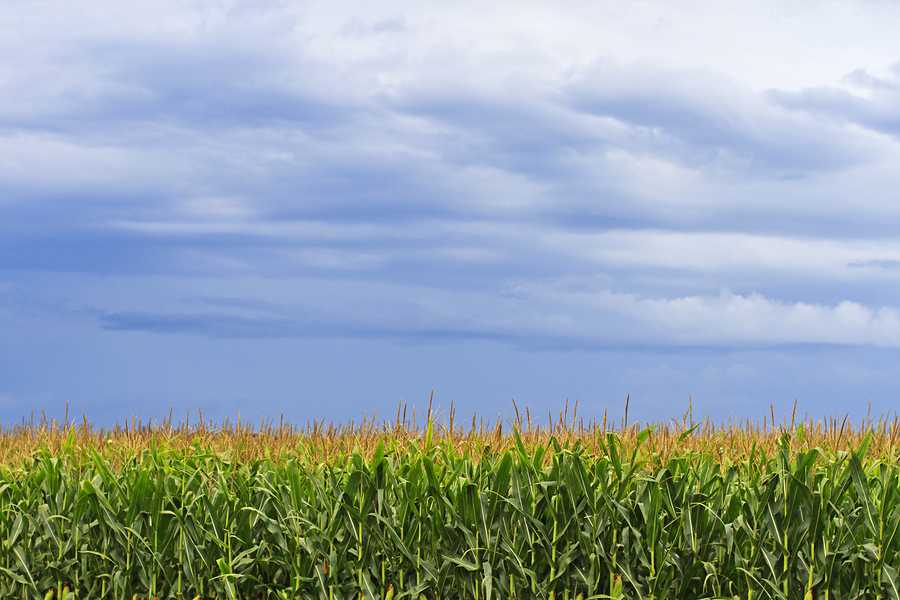 Iowa Foreclosure Laws
Iowa is both a judicial and non-judicial foreclosure state. Most Iowa foreclosures are managed through the state court system, called a judicial foreclosure. It is possible, in some situations, for a lender to foreclose without going through the courts, a non-judicial foreclosure, but a judge must still ratify the final sale of the property for the process to be legal.
Iowa also has a special option for homeowners called an "alternative non-judicial foreclosure" where the homeowner conveys possession (gives up the home) and in return, is assured that there will be no additional action, deficiency judgment or legal process.
Additionally, with this alternative process, the borrower is required to sign a "disclosure of notice and cancellation", which states, among other things, that they are voluntarily giving up their rights to reclaim or occupy the property. The borrower and lender must also file a jointly executed document with the county recorders office stating that they have chosen to proceed with the foreclosure using the voluntary foreclosure procedures.
Property Redemption after Foreclosure Sale
If the foreclosure is handled in the courts then the borrower can work to redeem the home within one year, even after the foreclosure sale has taken place. It is only six months if the lender waives the right to seek a deficiency judgment or 60 days if the borrower chooses to simply abandon the home). Iowa Code §§ 628.3, 628.26, 628.27.
If the lender elects to foreclose without an option for redemption, then the borrower can demand a delay of sale and work to reclaim the home, before the foreclosure sale. If this is the process the lender chooses, there is no post-sale right of redemption. Iowa Code § 654.20
In cases where the homeowner has chosen the alternative process, where they give possession over to the lender, then they also waive their right to seek redemption. They will not be able to reclaim the home after the foreclosure sale.
Deficiency Judgments in Iowa
When the total mortgage debt exceeds the foreclosure sale price, the difference is called a "deficiency." Some states allow the lender to seek a personal judgment (called a "deficiency judgment") against the borrower for this amount, while other states prohibit deficiency judgments with what are called anti-deficiency laws. Iowa law generally allows lenders to sue borrowers for the deficiency, but there are several restrictions.
Deed in Lieu of Foreclosure
In many states, there is an option in foreclosure called a "deed in lieu of foreclosure" where the homeowner voluntarily gives up possession to the lender and both are able to avoid court proceedings and costs associated with a full blown foreclosure process. In Iowa, homeowners have a similar option in the alternative non-judicial foreclosure where they convey (give) the property back to the lender. Most mortgage lenders in Iowa will not accept a deed in lieu of foreclosure but will accept the alternative non-judicial agreement. In reality, these two options are essentially the same from the homeowner's perspective.
Grace Period Notice
In Iowa, there is not a set or built-in grace period on foreclosure but any lender seeking to foreclose must mail notice of default and right to cure (reinstate) to the borrower at least 30 days before filing suit (or 45 days if the property is agricultural) and they will make a demand for payment of the accelerated balance 14 days before filing suit, along with a notice about counseling and mediation. This time following the notice can serve as a grace period as homeowners often use this period to make arrangements with their lender to stay in the home, if payments can be made or a loan modification can be agreed upon for both parties.
Protections for Military Personnel
There are federal protections for all federal military personnel to help stave off foreclosures, especially for those serving on active duty. In Iowa, there are no special protection programs specific to state military personnel but if a military service member entered into their mortgage to purchase real estate, even prior to military service, then a non-judicial foreclosure is prohibited. In these cases, the lender must go through the state courts to manage the process and standard timeframes, notices and alternatives to foreclosure will apply. Iowa Code § 29A.103
High Risk Mortgage Protections
High risk loans are known for high interest rates or negative credit history for the buyer. Some states have built in special programs to protect these homeowners from foreclosure following the market shift of recent years. However, in Iowa, there are no statewide special protections in place for high risk mortgages borrowers.
Additional State Laws
The maximum interest rate allowed by law is 10%. Iowa law permits a maximum interest rate of 5%, unless another rate is agreed upon in writing. In that case, the interest can't exceed the official usury rate as set by the Iowa Superintendent of Banking. This maximum for January 2015 was 4.25%, however when it started in 1978, the maximum rate was 10%, so it fluctuates greatly.
Iowa is a homestead state. State homestead laws do place a limit on the value or acreage of property that can be designated as a homestead. The Hawkeye State allows citizens to set aside 40 acres of rural property or a half-acre of urban property under its homestead protections, and caps the value of protected personal property at $500.
Lender Licensing Requirements
The Iowa Division of Banking (IDOB), supervises and regulates all aspects of the licensing for Mortgage Brokers and Mortgage Lenders. A Mortgage Broker is considered to be anyone attempting to arrange or negotiate first mortgage loans or commitments for such loans on residential real property. All Iowa mortgage licenses are handled through the National Mortgage Licensing System.