Indiana Hard Money Loan Guide
Indiana's rate of homeownership is consistently higher than most states in the country and has been for many years. While the Hoosier State has seen its fair share of a market downturn, the trend is moving up not down. Home buyers in Indiana sometimes seek out special financing options to avoid the time and heavy paperwork required to get a typical mortgage loan. One option that is proving out for many is called a hard money loan. Small investment groups and individual investors offer these loans when a buyer is willing and able to put their home or other real estate up as collateral against the loan. This allows the loan to move faster and with much less paperwork as there is less risk for the lender when real property is used as collateral.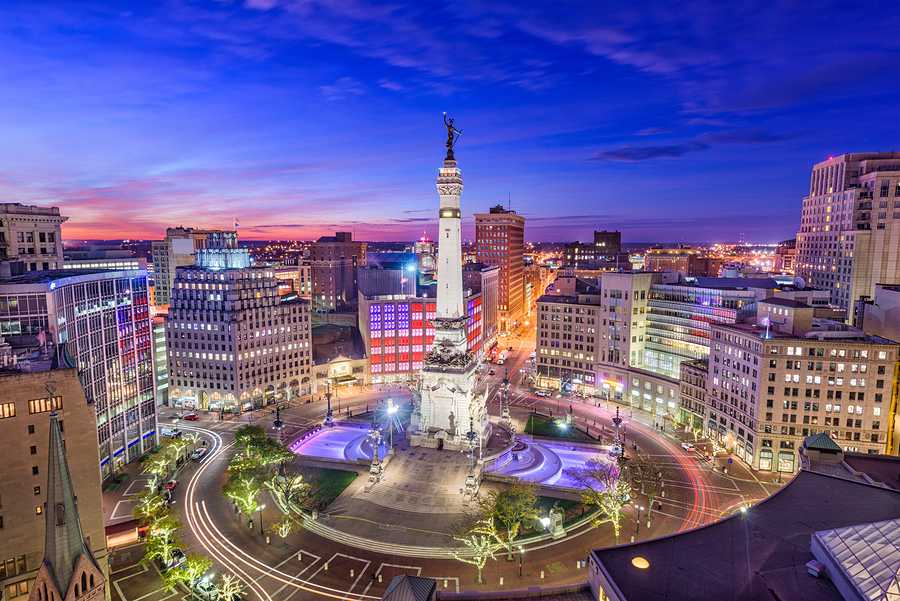 Indiana Foreclosure Laws
All foreclosures in Indiana are expected to be judicial, meaning they are managed in the court system. Some states allow for non-judicial foreclosures, allowing lenders who want to seize a property the ability to move quickly and without having to follow specific timelines and notification requirements set by the state. However, Indiana law requires judicial process except in special circumstances.
Property Redemption after Foreclosure Sale
In some states, the borrower can redeem (repurchase) the home within a certain period of time after the foreclosure. In Indiana, however, the homeowner can't redeem the home after a foreclosure sale. Ind. Code § 32-29-7-13.
Deficiency Judgments in Indiana
When a home sells in foreclosure, the money from that sale is sometimes not enough to cover what was owed by the borrower. In this case, it is possible for the lender to get what is called a deficiency judgment against the homeowner in order to make them pay the remaining balance. In Indiana, this is allowed, but the state works hard to build in special programs like the waiting period and mediation in order to help avoid this kind of extra burden on home owners.
Deed in Lieu of Foreclosure
Indiana does allow for a special arrangement called Deed in Lieu of Foreclosure to help homeowners in jeopardy to avoid court proceedings. Sometimes a lender and borrower can work out an agreement called a Deed in Lieu of Foreclosure where a homeowner can simply turn over possession of the property to the lender and the two part ways or "call it even". The lender must also agree to the terms but this kind of arrangement can save both parties the time and cost of a full foreclosure process and in some cases, it is possible to negotiate a "cash for keys" settlement where the lender provides a small cash payment to help offset the cost of moving out in return for the easier, less costly process.
Grace Period Notice
Indiana law requires any lender seeking to foreclose to notify the homeowner. If the home is that borrower's primary residence, they have the right to participate in a settlement conference, giving both parties a chance to work out an agreement that will help avoid foreclosure. This legal provision serves as a sort of grace period for borrowers that have fallen behind on payments and need a chance to catch up.
Protections for Military Personnel
Standard protections under the federal Service members Civil Relief Act are also extended to Indiana National Guard members ordered to state active duty for 30 or more consecutive days. Ind. Code § 10-16-7-23.
High Risk Mortgage Protections
Indiana has programs in place to help all borrowers to avoid foreclosure including some laws that regulate what are commonly known as high risk loans - these are home loans that have a very high interest rate, are given to people with a negative credit history or might include large balloon payments in the agreement. Borrowers in a high risk loan who find themselves facing a foreclosure should seek legal counsel because the state has provisions in place to help make sure the loan agreements are legal in the first place. If the loan does not follow state regulations, it is possible to renegotiate and keep the home from being sold in foreclosure. Qualified legal counsel is highly recommended in these cases.
Additional State Laws
The maximum interest rate allowed by law is 21%. Indiana law, as in most other states, limits the amount of interest a creditor can charge. The limit and default is 21 percent for unsupervised consumer loans, and eight percent of judgments.
Indiana is a homestead state. Indiana homestead laws, unlike those in many other states, don't place a cap on the maximum acreage that may be designated. Instead, you can protect the entire property if you file for bankruptcy, although some limits are placed on the total value. Under Indiana law, the property cannot be valued at more than $10,000 for a single individual. $7,500 for residential; $4,000 for other real estate or tangible personal property; $100 for intangible personal property; total value of property may not exceed $10,000.
Lender Licensing Requirements
Mortgage Brokers in Indiana are licensed under the Indiana Loan Broker Act. The Indiana Securities Division of the Indiana Secretary of State's Office supervises and enforces all aspects of the Loan Broker Act. The Securities Division estimates that most Mortgage Brokers in the state represent from 10 to 70 different lenders, with each lender providing different loan terms. All Indiana mortgage licenses are handled through the National Mortgage Licensing System.