Arizona Hard Money Loan Guide
Like many states, Arizona has seen a steady decline in homeownership over the past ten years. And while the state can boast that it is typically slightly higher overall than the national average, when the statistics for just the big cities are separated, the number goes down quite a bit. For example, Phoenix homeownership is at just 50%, well below the national average. That said, the whole state remains fairly stable and home sales, while down, aren't out. Home buyers in the Grand Canyon State very often look for special financing or alternatives to borrowing from the big bank lenders. Smaller investment groups sometimes offer hard money loans in Arizona. These are faster to fund than a traditional mortgage and usually involve way less paperwork. But, to qualify, the buyer must put their own home or another piece of owned property up as collateral to secure the loan. For many, this is the best option for a new home or to make renovations on an existing property.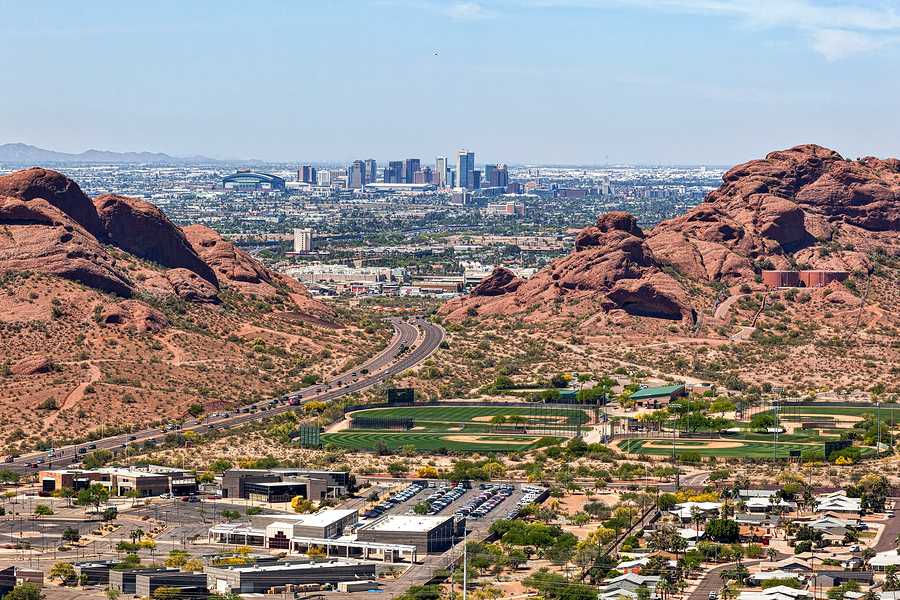 Arizona Foreclosure Laws
There are two types of foreclosure in the state of Arizona, judicial and non-judicial. Some states only allow for one or the other but Arizona allows the lender to use either process. Judicial foreclosure means that the lender seeking to foreclose must file suit with the state court system and follow a strict process managed by the courts. Non-judicial foreclosure is managed outside of the court system but still has some basic rules and regulations in place regarding notice and rights of the homeowner. In general, non-judicial foreclosure moves much faster than the court-managed process. It is important for home owners in Arizona who are facing foreclosure to know whether their lender will use the courts or not.
Property Redemption After Foreclosure Sale
In some states, it is possible for a homeowner who loses their property in a foreclosure to come back later and repurchase or redeem the home, even after it has been sold in foreclosure. This is called property redemption, but Arizona does not allow for this option. Once a home has sold in foreclosure in Arizona, that sale is final.
Deficiency Judgments in Arizona
Sometimes, when a home is sold in foreclosure, the money that comes from that sale is not enough to cover what the homeowner owed. In these cases, the lender can often seek what is called a deficiency judgment, making the homeowner responsible for paying the remaining balance. In Arizona, the lender can usually obtain a deficiency judgment by filing a separate lawsuit within 90 days following a non-judicial foreclosure sale. However, in many cases it is not an option. That's because Arizona also has an anti-deficiency law that states the lender cannot get a deficiency judgment after a non-judicial foreclosure if the property is:
2.5 acres or less, and
a single one-family or a single two-family dwelling. Ariz. Rev. Stat. § 33-814(G).
Deed in Lieu of Foreclosure
Most of the time, losing a home to foreclosure is extremely stressful. There are often lawyers and legal documents and a lot of pressure. When it gets to be too much or when a homeonwer facing foreclosure just doesn't want to fight it anymore, there is an option for most called a deed in lieu of foreclosure. It is an understanding between borrower and lender, where the homeowner turns over possession to the lender without a fight. Some people call it "cash for keys" because lenders will usually offer some kind of payment to help the borrower with expenses like moving and finding a new place to live. A deed in lieu of foreclosure does not stop foreclosure but it can make the whole process a little bit easier for everyone involved.
Grace Period Notice
Arizona does not technically have a grace period built in to the foreclosure process. In some states, there are statues that promise a homeowner extra time once the process has begun, to try and catch up on payments or to set up an agreement with the lender. Still, while Arizona does not have that specific type of law, they do have some days set aside for proper notice to the homeowner, making it possible to use that time to make arrangements or to try an save the property. The foreclosing party must record a notice of sale at least 90 days before the sale date and must mail it by certified mail to the borrower within five business days after recording. The notice of sale must also be published in a newspaper for four consecutive weeks and posted on the property at least 20 days before sale, as well as posted in the courthouse building.
Service Members Mortgage Protections
Federal protections under the Servicemembers Civil Relief Act are extended to Arizona state National Guard members who are ordered to active duty by governor in certain circumstances. Ariz. Rev. Stat. § 26-168
High Risk Mortgage Protections
Some states have special laws to protect people in high risk loans, those with high interest rates or that have big balloon payments. In Arizona, there are no additional protections beyond the standard regulations and protections enjoyed by all homeowners in the state.
Additional State Laws
The maximum interest rate allowed by law is 10%. Arizona interest rate laws set the maximum rate at 10 percent, but explicitly allow consumers and creditors to "contract for any rate agreed upon."
Arizona is a homestead state. Arizona allows for $150,000 of equity in a home to be exempt from attachment or forced sale. However, the exemption only covers equity put into the home. This means that if you have only paid $100,000 on your mortgage in Arizona, only $100,000 is covered.
Lender Licensing Requirements
A Mortgage Broker License is required of any person who for compensation or gain, or in the expectation of compensation or gain, directly or indirectly negotiates, places, assists in placement, finds or offers to negotiate, place, assist in placement or find mortgage loans on Arizona property for others. There must be a principal place of business (office) in the State of Arizona.
Hard Money Legal Issues in the News in Arizona
http://www.azcentral.com/story/money/real-estate/2015/07/07/phoenix-real-estate-scam-prison/29797601/