South Carolina Hard Money Loan Guide
According to the Federal Reserve Bank, homeownership in South Carolina is down from over 77% in 2002 to just over 68% in 2017. The housing and foreclosure crisis hit Charleston, Columbia and other areas hard. But there are signs that things may be turning around for the Palmetto State. Many people in South Carolina are using hard money loans to help with purchasing or renovating an investment property or to find an alternative to borrowing from a standard lending institution. Hard money loans can sometimes fund faster than standard mortgage loans and they can also require less paperwork. If a property owner is willing to use their home or other real estate as collateral, these loans are a popular way to go. Below you will find information about foreclosure law, borrower protections, lending regulations and other key issues specifically related to borrowing money for property in the state of South Carolina.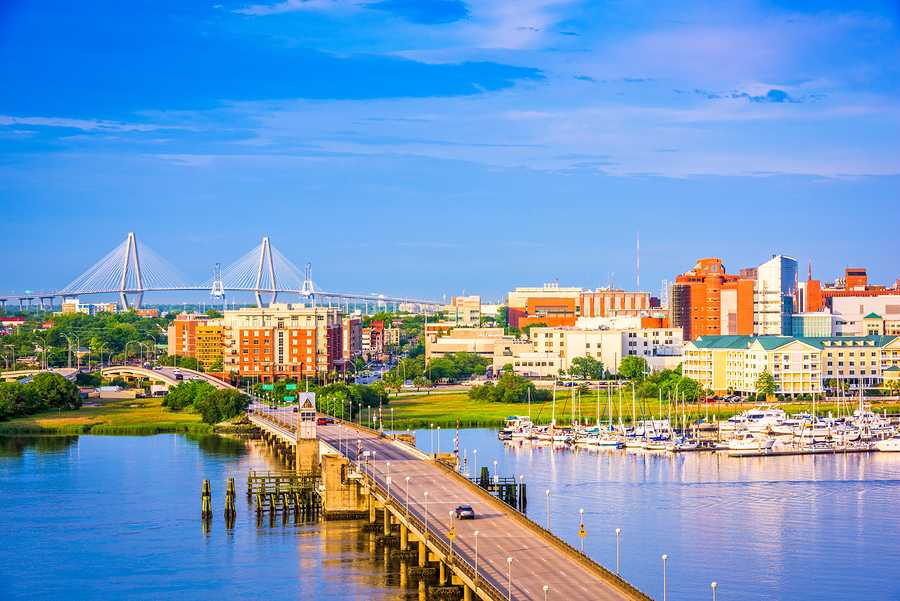 South Carolina Foreclosure Laws
Some states allow lenders to foreclose on a property without going through the court system. Those are called non-judicial foreclosures and they can move very fast because they are not bogged down by the slower processes associated with working through the courts. But South Carolina requires judicial foreclosures. Lenders wanting to foreclose must file suit with the courts and all matters in the process must be managed by the judicial system.
Notice of Foreclosure
Lenders in South Carolina must give homeowners who are in default an official notice of their intent to foreclose by serving a summons and complaint. In South Carolina, the borrower generally has 30 days to file an answer with the court. If the lender gets a judgment against the borrower, the court will order the sale. The lender must publish a notice of the sale in a newspaper and post it in several public places. S.C. Code Ann. §§ 15-39-650, 15-39-660.
Property Redemption after Foreclosure Sale
In some states, you can redeem (repurchase) your home within a certain period of time after the foreclosure by reimbursing the purchaser for the amount paid at the sale. South Carolina law, however, does not give the borrower the right to redeem the home after the foreclosure.
The borrower may be able to get the home back with an upset bid. While the borrower technically can't redeem the home after the sale, it may be possible to get the house back after the foreclosure sale by making what's called an upset bid. Within 30 days after the foreclosure sale, the borrower can offer a higher amount for the property than the winning bid at the foreclosure sale. The homeowner can essentially re-buy the home. But they would have to have resources in place to pay for it, so this solution is not always helpful to borrowers in distress. (S.C. Code Ann. § 15-39-720, § 15-39-760)
Deficiency Judgments
Deficiency judgments are allowed in South Carolina. When a lender forecloses and sells the property, they sometimes do not make enough money to cover what is owed in back payments and fees by the homeowner. In Virginia, it is possible for the lender to get what is called a deficiency judgment, forcing the homeowner to pay the monies still owed. Generally, a deficiency judgment will not be obtained in a non-judicial foreclosure process. South Carolina does allows lenders to recover a remaining balance owed through deficiency judgment. S.C. Code Ann. § 29-3-660 and S.C. Rules Civ. Proc. Rule 71(b).
It is possible to reduce the deficiency if the foreclosure sale price was less than the home's actual value. Homeowners must ask the court for an Order of Appraisal within 30 days of the sale in order to use this rule to reduce a deficiency judgment.. S.C. Code Ann. § 29-3-680. The deficiency will then be limited to the total outstanding debt minus the home's fair market value. S.C. Code Ann. § 29-3-740.
Deed in Lieu of Foreclosure
A Deed in Lieu of Foreclosure is a special type of agreement available to South Carolina homeowners who have found they are no longer able to make their monthly mortgage payments and who are faced with losing their home. In this situation, the home owner agrees to turn over possession of their property to the lender as the two "part ways," from their original financial agreement. Both parties have to agree to the terms of this arrangement, but many times, the lender is willing to "call it even" with the borrower so that they can avoid going through the lengthy, legal foreclosure process. This agreement is also known as "cash for keys" as some property owners can actually get a small cash settlement to cover their moving costs in exchange for helping the lender avoid foreclosure proceedings.
Grace Period Notice
The borrower has 30 days from the date of service of the Complaint to file her answer with the Court. The importance of filing an Answer cannot be overstated. If the borrower fails to file an Answer, the lender can move for a Default Judgment. The entry of a Default Judgment allows the lender to foreclose based on nothing more than the borrower's failure to answer the Complaint. The entry of Default Judgment accelerates the foreclosure hearing process (discussed later), which is the borrower's only opportunity to be heard by the Court.
Protections for Military Personnel
There are no protections against foreclosures for members of a reserve or South Carolina national guard unit.There are federal protections for some military members, but South Carolina state laws do not provide additional protections for members of the National Guard. This means that a foreclosure can begin if you are called to duty. In other states, lenders have to wait until your active duty ends, but not in South Carolina. Federal protections can help delay the action but it is important to seek qualified legal council in this kind of situation.
High Risk Mortgage Protections
South Carolina requires lenders to verify a borrower's ability to repay solely for "high-cost" mortgage loans; S.C. Code Ann.§ 37-23-40. They define "high-cost" to mean a loan with an interest rate or points and fees that exceed a certain threshold. Although these provisions encompass more potential loans than the federal law, overall they are still limited in scope, and they do not impose a general duty on lenders to ensure that all their borrowers can repay their loans.
Additional State Laws
South Carolina is a Deed of Trust State. This usually means that most mortgage agreements contain language that grant the lender the option to pursue foreclosure outside of the court system. However, South Carolina also requires a judicial process for foreclosure. Typically, a Deed of Trust can make foreclosures move swiftly by allowing a lender to operate outside of the courts. But South Carolina has a special provision that requires even a Deed of Trust foreclosure to follow the rules of the court. However, it is extremely important to respond quickly to any notice of foreclosure because South Carolina lenders with a Deed of Trust are able to move through the process swiftly.
The maximum legal interest rate on a personal loan in South Carolina is 8.25%. South Carolina legal rate is 8.75% when term "legal rate" is used in contract, judgment or document.
South Carolina is a homestead state. Typically, the debtor can't exempt more than $58,225 in real property (land, home, farm) or personal property (clothes, furniture, a car - up to $5,825 value, etc. that can be moved).
If there are multiple exemptions on the same living unit then the maximum exemption is $116,450. For example, if a husband and wife own a home together as joint tenants, 50% owned by each, and they declare bankruptcy together, their exemption is $116,450. Some state statutes provide a maximum charge that may or may not vary by the urban or rural setting of the homestead. South Carolina has no maximum acreage, only maximum property value, which is affected by acreage.
Lender Licensing Requirements
A license is required for an employee of a mortgage broker, or for a natural person that is not an employee of a mortgage broker but works exclusively for a single mortgage broker licensee, who for compensation or gain, or in the expectation of compensation or gain, directly or indirectly solicits, processes, places, or negotiates a mortgage loan on a South Carolina dwelling for a borrower from a mortgage lender or depository institution, or table funds or acts as loan correspondent or brings borrowers and lenders together to obtain a mortgage loan.