Missouri Hard Money Loan Guide
Missouri homeownership statistics show that the state has run consistently just above the national average. Ranked 24th among other states in the nation, ownership has dropped from almost 75% a few years back to 66% today - 3% higher than the national average. Home buyers in the Show-Me State sometimes look for special financing options to buy a house or maybe renovate a property. Those able to put their home or other owned real estate up as collateral to secure a loan have the option to seek a hard money loan. These are not offered by the big banks and mortgage lenders. Individual and small group investors source these funds and they often fund faster and require less paperwork than a typical mortgage loan. Missouri citizens want to own a piece of the American dream, just like everyone else.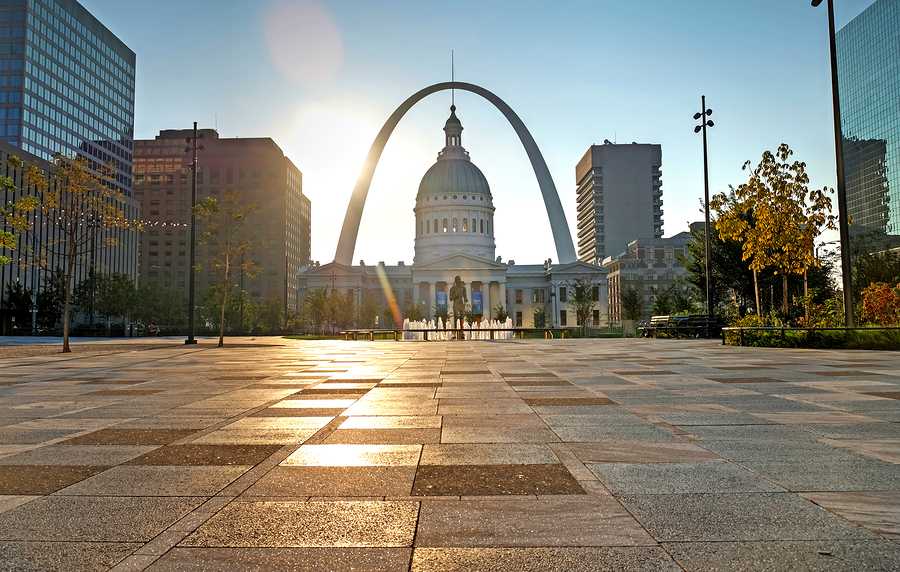 Missouri Foreclosure Laws
Some states require that all foreclosures be managed through the state court system. These are referred to as judicial foreclosures. Other states allow lenders to operate outside of the court system, with some rules in place, but largely on their own in what are called non-judicial foreclosures. Missouri allows for both types of process, but the vast majority of foreclosures in the state are handled through a non-judicial process, outside of the courts.
Deficiency Judgments in Missouri
Sometimes, when a home is sold in foreclosure, the sale price is not enough to cover monies owed by the borrower in default. In some states, lenders are then allowed to seek a deficiency judgment against the borrower, making them responsible for the remaining balance. Missouri does allow deficiency judgments to be levied against a homeowner whose property does not bring in enough money to cover the debt. There are limits, and the mortgage company must make a good faith effort to sell at or near market value. In some cases, if the lender is also the purchaser at the foreclosure sale, they are then unable to pursue a deficiency judgment.
Deed in Lieu of Foreclosure
Many property owners faced with the prospect of losing their home understandably try to avoid the foreclosure process. While many people assume that battling a foreclosure will be too much stress, money and effort, Missouri homeowners actually have another option, known as a deed in lieu of foreclosure. When the homeowner and the lender make this agreement, the borrower will voluntarily give up possession of their home, so that both parties can avoid the legal foreclosure process. While it does not necessarily protect the borrower from deficiency judgments, this type of term can be negotiated in certain agreements. Many times, the property owner can negotiate a small cash settlement to help them covered moving costs, often known as "cash for keys."
Grace Period Notice
Missouri does not technically have a built-in grace period for homeowners facing foreclosure. In some states, there are special rules in place that provide extra time for a borrower that is behind on payments to catch up or to go through mediation to find a solution or agreement with the lender to keep their home. In Missouri, there are requirements for the homeowner to be notified before a foreclosure process can happen and requirements for notice of the sale - and many lenders will work to find a solution in time to save the home. But Missouri homeowners are not automatically granted an official grace period in the process.
Protections For Military Service Members
In Missouri, there are no special state protections against foreclosure for military members. Federal protections are extended to federal military families, but for those serving in a state National Guard or called to active state duty, there are not additional protections in place for Missouri residents.
High Risk Mortgage Protections
Some people have what are called high risk mortgages - they have a very high interest rate, a big balloon payment schedule, or had negative credit history at the time of purchase so accepted less-than-ideal terms on their loan. There are many states with special protections in place to help these homeowners avoid foreclosure, especially after the housing crisis of recent years. But in Missouri, there are no additional protections in place for homeowners with a high risk mortgage.
Additional State Laws
The maximum interest rate allowed by law is 9%. Missouri law stipulates that interest rates on debt may not exceed 9 percent without an agreement to a higher rate. Business loans and some real estate loans are exempt from this limit.
Missouri is a homestead state. Missouri homestead law allows for a $15,000 exemption, which is applicable to "a dwelling house and appurtenances, and the land used in connection therewith." In other words, the state's homestead law is limited to homes, corresponding buildings, and the land on which they stand. Some states extend these protections to other types of property beyond real estate.
The statute makes it clear that the total exemption amount of $15,000 may not be exceeded under any circumstances. For example, two co-owners of a property (such as two spouses) may claim homestead protection of up to $15,000 combined. Also, if one co-owner claims homestead protection, another co-owner may not sell the property.
Lender Licensing Requirements
The Missouri Division of Finance handles the licensing and examinations for residential Mortgage Brokers and regulates all companies and various providers of consumer credit which pertain to residential mortgages, including Mortgage Brokers. The same license covers both first and second mortgages. All Missouri mortgage licenses are handled through the National Mortgage Licensing System.
Hard Money Legal Issues in the News in Missouri