Kansas Hard Money Loan Guide
The homeownership rate in Kansas generally stays just above the average rate for the whole country, not considered high, but better than average. In fact, like the rest of the country, Kansas is seeing a slight increase in home sales across the board. Home buyers in the Sunflower State will sometimes seek special financing options beyond just the standard mortgage loan from big banks. One option that is available to Kansas buyers is called a hard money loan. These are loans made by individual or small group investors and require that the buyer use real estate, their home or other property, as collateral on the loan. These loans typically fund much faster than a standard mortgage and require less paperwork. Hard money loans can be good for buying a house, investment property or even for renovations.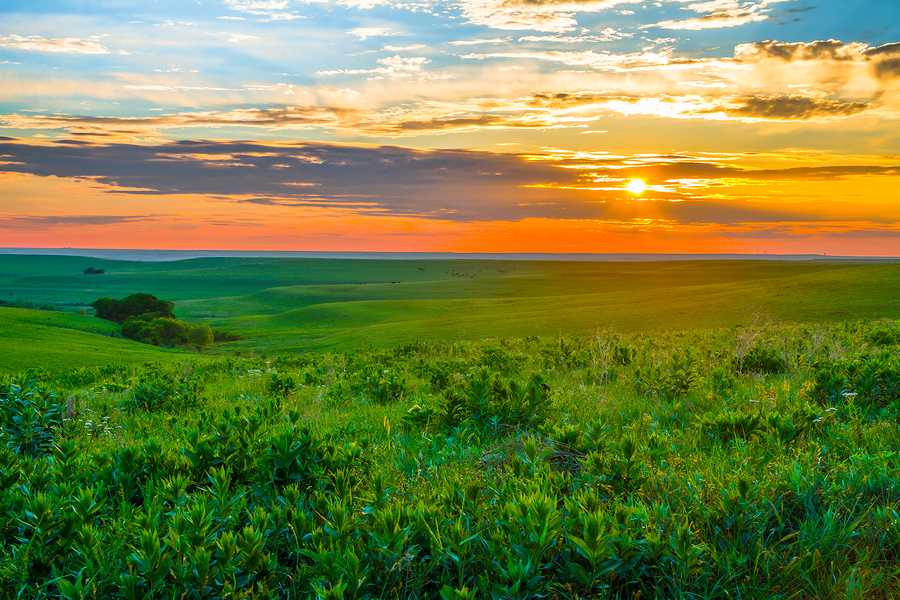 Kansas Foreclosure Laws
Kansas is a judicial foreclosure state. For Kansas home buyers in default, all foreclosures are managed with a judicial process, meaning that everything in the matter must go through the court system. In some states, lenders are able to manage foreclosures outside of the court system, which can make things move much faster, but in Kansas, all foreclosures must follow the same process with built-in notification and timelines.
Property Redemption after Foreclosure Sale
In some states, you can redeem (repurchase) your home within a certain period of time after the foreclosure. Under Kansas law, the redemption period is generally 12 months after the foreclosure sale (or less if a court finds that the homeowners abandoned the home). Kan. Stat. Ann. § 60-2414(a).
However, if the homeowners defaulted on the loan before paying off one-third of the original mortgage amount, the court will limit the redemption period to three months. (The court may increase the redemption period by three months if the homeowner loses his or her job during the initial three-month redemption period. Kan. Stat. Ann. § 60-2414(m)).Even if the homeowners paid less than one-third of the mortgage loan, if all mortgages on the home total less than one-third of the market value of the property, the court will set a 12-month redemption period. Kan. Stat. Ann. § 60-2414(m).
Deficiency Judgments in Kansas
Sometimes, when a property is sold in a foreclosure, the money that comes in from the sale is not enough to cover what is owed by the borrower. This leftover amount is sometimes still owed and in Kansas, can be charged to the borrower in what is called a deficiency judgment. However, if the court determines that the sale price at the foreclosure sale was substantially below market value, the court can refuse to confirm the sale. They can also set a fixed minimum or upset price. In Kansas, this usually means that a sale for the full amount of the judgment, taxes, interest, and costs is what will be considered an adequate sale. Kansas Stat. Ann. § 60-2415(b).
Deed in Lieu of Foreclosure
Homebuyers in default that reside in Kansas do have the option to pursue a deed in lieu of foreclosure. This is a special agreement that both the borrower and lender can agree to, where the homeowner in default gives up possession of the home to the mortgage company. It eliminates the need for courts, filings and the whole foreclosure process, saving both sides time and money. It is also possible to negotiate an agreement that assures the homeowner that they will not get hit with a deficiency judgment. This kind of arrangement is also sometimes called "cash for keys" because some mortgage lenders will offer a small cash payment to help with the unexpected costs of moving out of the home.
Grace Period Notice
In Kansas, there is no state-mandated grace period for homeowners that have fallen behind on their payments. In some states, there is a required amount of time between when the lender starts foreclosure and when they can actually begin the process, but not in Kansas. However, a borrower who is personally served with a complaint from a lender does have 21 days to respond and to try and make arrangements to catch up with the lender. In most cases, if they can make past payments or qualify for a loan modification, then the foreclosure can be avoided.
Protections for Military Personnel
Some states have special programs in place to make sure military personnel have some protection against foreclosure, especially if they are on active duty. There are no special state-wide protections for military service personnel in Kansas. Federal protections do apply, but there are no special state-managed protections for Kansas homeowners serving in the military.
High Risk Mortgage Protections
Some states provide special protections against foreclosure for homeowners in what is considered to be a high risk loan, with high interest rates or having a negative credit history when the purchase was made. However, Kansas does not have special protections built-in. Buyers in Kansas must protect themselves by making sure they understand the type of agreement they are entering into with their home loans.
Additional State Laws
The maximum interest rate allowed by law is 10%. The maximum legal rate of interest is 10%, when no other rate is agreed upon. The maximum rate at which parties can contract, which is higher, is 15% per year, unless otherwise specifically authorized to be higher by law.
Kansas is a homestead state. Kansas is one of the few states that has an unlimited homestead exemption. However, property values are affected by the maximum acreage limit in both urban and rural environments. If you're thinking of moving to Kansas to file for bankruptcy, think again. To claim Kansas's homestead protection laws in some cases, you can't have bought your home in the last 40 months (3 years and 4 months) and must have lived in the state for at least 2 years. You may have to use the law of your prior state, which could place limits on your homestead exemption or you may have to use the federal exemption if no state applies.
Lender Licensing Requirements
The Division of Consumer and Mortgage Lending of the Office of the State Bank Commissioner (OSBC) supervises all aspects of the Mortgage Broker business in Kansas. A separate Mortgage Broker license is not required for negotiating second mortgages. All Kansas mortgage licensesare handled through the National Mortgage Licensing System.