Hawaii Hard Money Loan Guide
Hawaii has one of the lowest rates of homeownership in the country. Ranked 47th, only 60% of the population owns a home. That is partly because property prices are very high and partly because of a national downturn in homeownership over the past few years. But overall, Hawaii consistently has a lower rate of ownership and as a result many buyers seek out alternative or special financing options. Hard money loans are one option, if the buyer is able to use their own home or other owned property as collateral to secure a loan. These are offered by individual and small group investors and can fund much faster than most big bank mortgage loans. They also require much less paperwork.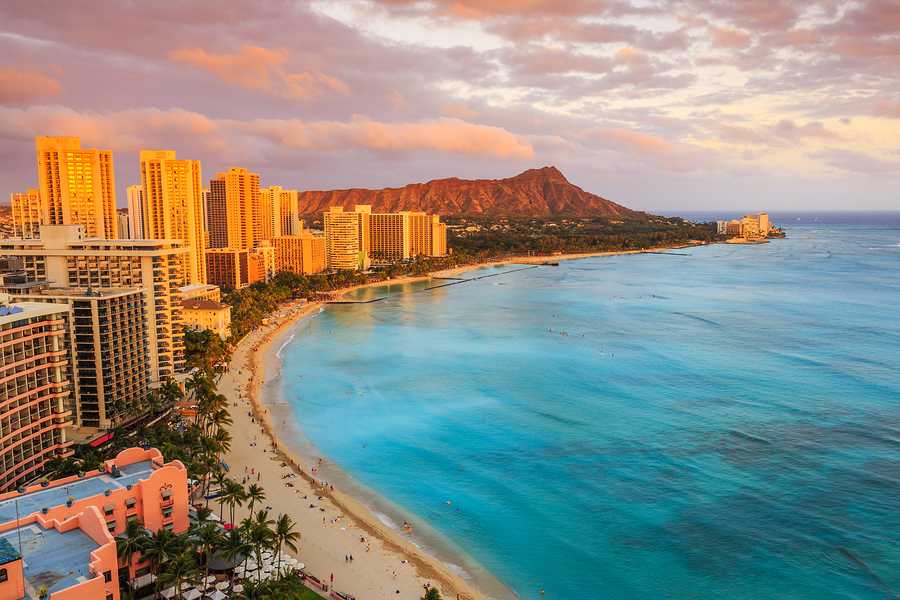 Hawaii Foreclosure Laws
In recent past, foreclosures in Hawaii were mostly non-judicial meaning that they were almost all handled outside of the state court system. In 2011, the state created the Mortgage Foreclosure Dispute Resolution Program - a special program designed to help homeowners keep their homes through a set mediation process - that is only required in non-judicial foreclosures. As a result, today most lenders seeking foreclosure in the state will opt for the judicial process where matters are handled by the courts.
Property Redemption after Foreclosure Sale
Some states have a set timeframe that allows a homeowner to repurchase or redeem their property, even after a foreclosure sale has taken place. There is no right of redemption in Hawaii. Once the property is sold in foreclosure, that sale is final and complete.
Deficiency Judgments in Hawaii
When a home is sold in foreclosure, it sometimes does not bring in enough money to cover what the borrower actually owed. In these cases, it is often possible for the lender to get what is called a deficiency judgment against the borrower to make them pay the remaining balance. In Hawaii, deficiency judgments are allowed in judicial foreclosures but if the lender pursues a non-judicial foreclosure and the property is residential and owner-occupied, then the lender cannot get a deficiency unless the home loan is secured by property other than the home. Haw. Rev. Stat. § 667-38.
Deed in Lieu of Foreclosure
Deed in Lieu of Foreclosure does not stop a foreclosure but it does stop the fight between borrower and lender. This kind of agreement is like waving a white flag and giving up but it can be a very positive change from fighting to save the home. Borrowers too deep in default, who cannot catch up on payments, will very often reach the end of their rope and decide it is time to walk away. This is what the lender wants and it's a big enough pull that most will offer a small cash settlement to help the homeowner with relocation and move-out. That is why this method or agreement also has the nickname "cash for keys".
Grace Period Notice
Hawaii has some special rules in place, statewide, to help borrowers facing foreclosure. Those in default have 20 days to respond after being served with a summons and complaint. There are additional provisions based on whether the process is managed in or out of the court system, but in most cases the lender must provide sufficient time for the homeowner to at least make contact and attempt to remedy the situation before a property can be sold in foreclosure. Qualified legal counsel in these matters is usually a good idea.
Protections for Military Service Members
Hawaii offers protections similar to the federal Servicemembers Civil Relief Act, extending the same kind of protection to member of the state's military forces, including the right to postpone any legal proceedings and the prohibition of non-judicial foreclosures when the homeowner serves in the military. Haw. Rev. Stat. § § 657D-1 to 657D-63
High Risk Mortgage Protections
Some homeowners have what are known as high risk mortgages, those with a very high interest rate or where the loan is considered sub-prime because the buyer had a negative credit history at the time of purchase. In Hawaii, there are no additional or special protections for people with high-risk mortgages.
Additional State Laws
The maximum interest rate allowed by law is 10%. The limits set by state interest rate laws can vary depending on the type of credit involved, or whether the money is part of a loan or legal judgment. But the intent is the same: to help consumers avoid crippling debt and to deter predatory lenders by prohibiting usury and restricting the amount of interest a creditor can charge. Hawaii sets the interest rate without a written contract at the prime rate posted in the Wall Street Journal for that quarter, but no more than 10%.
Hawaii is a homestead state. State homestead laws can vary in the limits they place on the value or acreage of property to be designated as a homestead. Hawaii law limits the homestead exemption to $30,000 if the debtor is the head of a family or over 65 years old, and $20,000 for everyone else. While Hawaii's homestead laws can keep some property exempt from most creditors, there are four general exceptions to this rule:
If there was a pre-existing lien on the property before the establishment of homestead;
If the homestead property was specifically pledged as credit for a mortgage;
If you owe past due taxes to the State of Hawaii and Hawaii counties or municipalities; or
If you owe money to mechanics, contractors, or builders for work performed in repairing or improving the property.
And because these homestead protections exist as state laws, they may not protect you from federal income tax liens. The Constitution's Supremacy Clause means that federal laws override state laws if there is an overlap or a conflict of law. That said, the Internal Revenue Service (IRS) normally won't foreclose on a citizen's home to collect on a tax debt, and will only get involved if a homestead property is mortgaged or sold off before the federal tax lien has expired.
Lender Licensing Requirements
In Hawaii, a license is required for any individual, who for compensation or gain or in the expectation of compensation or gain takes a residential mortgage loan application; or offers or negotiates terms of a mortgage loan on residential property in Hawaii. This license is required for any underwriter or loan processor who originates mortgage loans and works as an independent contractor.