Smart Home Upgrades Worth Making To Rental Properties
September 16, 2022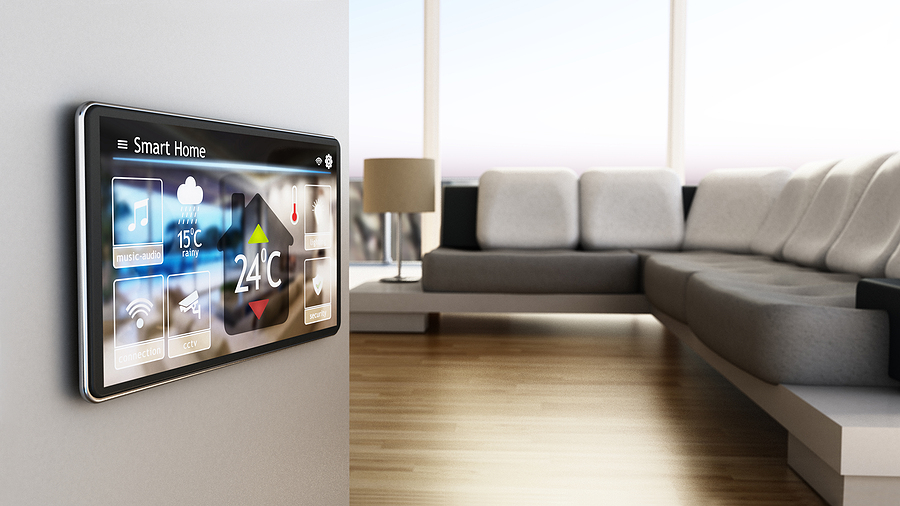 September 16, 2022
The pandemic changed the ways people interact with homes in a variety of ways.  Now that the worse of the pandemic is hopefully behind us, real estate investors should shift their objectives from reactive to proactive solutions that will keep unoccupied units down and profits up. One of the best places to focus your attention is on adding green features to your property that will hopefully provide significant cost savings while appealing to younger renters with a newer interest on climate issues.
Adding smart devices to your property is a smart solution to instantly make your rental properties more environmentally friendly. What's more, there is strong indications that millennials are willing to pay more for rental properties equipped with smart technology.  By upgrading certain systems, real estate investors can make some positive impacts on the environment while attracting more renters. Additionally, they can likely boost their ROI by investing in properties with the following energy and money saving features:
Keyless Resident Locks
Keys are expensive and replacing them can cost a few hundred dollars and result in more time, energy, and physical waste.  They're also not as secure as most people would like to believe. You may initially give your tenants two keys, but there's really no way of telling how many copies renters will end up making on their own.  When a new tenant moves in, it's a good idea to rekey the locks, but that expense is easily avoided with keyless smart locks which allow you to give renters unique codes to gain access. Keyless entry also allows prospective tenants to look at your properties on their own, saving valuable time when you are seeking new tenants.
Smart Thermostats
HVAC units are one of the largest consumers of electricity in a typical home. Smart thermostats have shown themselves to be an effective way to lower the overall electrical pull, providing energy savings upwards of over 30% monthly.  Additionally, adding sensors that shut off the HVAC when a door or window is left open, can further increase the potential energy savings.  Smart thermostats are valuable for your property when it is left unoccupied because they make it easier to manage HVAC costs and humidity levels in vacant properties. They also reduce vacancies by making properties more attractive to potential renters who are interested in lower heating and cooling bills.
Water Leak Sensors
The typical household will leak as much as 10,000 gallons of water each year, amounting to almost 1 trillion gallons wasted nationwide. Water leak detectors, flow valves, and shut-off valves reduce this waste, but they also help protect major property investments. Water damage emergencies can cost tens of thousands of dollars, and they impact thousands of Americans every day. A few inexpensive smart devices are money well-spent when it comes to protecting both your properties and the environment.
Solar Power
The IRS currently offers a 26 percent residential solar tax credit that applies to both the purchase and installation costs of solar power solutions, and some utilities will buy back unused electricity generated by solar power. As consumers prioritize measures designed to protect the environment, solar panels are an attractive proposition.  They'll likely become even more important as electric vehicles grow in popularity and increase household energy consumption.
It should come as no surprise that waste hurts wallets in addition to the environment but that makes an even stronger case for real estate investors to go green. The categories above highlight smart rental property investments, both because they'll save money and energy and because they attract a growing group of environmentally conscious renters.