Should You Invest In Condos?
June 25, 2021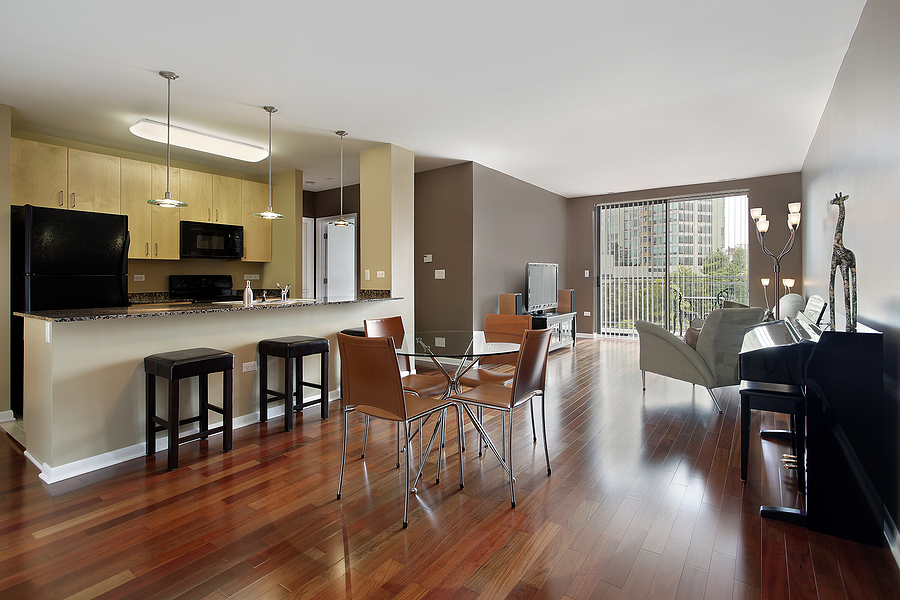 June 25, 2021
When debating whether or not to buy an investment property, condos can be an appealing option, especially if it's your first investment. They often cost less than single-family homes and can be simpler to maintain.  Whether or not they're a good investment, however, depends on a variable of different factors. Here's what you need to know about investing in condos:
Condo Appreciation
Most of the time, condos appreciate at a slower rate than single-family homes. For example, the average sales price of a condo was up nearly 10% last year, however, the average sales price of a single-family homes was up over 15% during the same period. That said, condos will still likely increase in value over time. Some factors to consider when predicting appreciation include: Location, walkability, amenities, population, demand for low-maintenance housing, as well as how well the property is maintained.
Pros To Condo Investing
Investing in condos can be a wise choice, especially in an expensive part of the country. Condos often cost less than single-family homes and most of the time you do not have to worry about maintenance or repairs. Here are some of the main advantages to buying a condo:
They're Cost Effective
One of the main draws of owning a condo is their price tags. The average sales price of a condo is currently around $300k nationwide, while the average price of a single-family home is currently around $350k across the country. Since the number of available homes for sale are currently quite low and prices are continuing to increase, many investors are looking to condos as an appealing, cost-effective option.
They Offer More Amenities
For those interested in communal living, condos offer attractive amenities. Many condo communities include picnic areas, gyms, saunas, pools, and other community centers. These attractive amenities can make it easier to find renters for a condo or guests to rent out the condo short term on one of the many vacation rental sites online.
Fewer Repairs and Upkeep
Most condo fees are relatively low once you factor in that you aren't responsible for all of the maintenance and repairs. With a single-family home, you'll be on the hook for maintaining the roof, patio, gutters, paint, and every other part of your house. With condos, however, you pay your regular fee and the homeowners association takes care of the external upkeep including snow removal, yard work, and other exterior maintenance. This can make things much simpler for a first time investor.
Appreciates and Provides Cash Flow
A condo can provide immediate cash flow, whether you decide to rent it out or post it online as a vacation rental property.  While receiving this cash flow, the condo also appreciates in value over time, increasing your equity overall.
Cons To Condo Investing
While convenient and typically cheaper than single-family homes, condos come with their own set of drawbacks. HOA fees and rental restrictions are just a few negatives you might be concerned of as an investor or first time condo owner. Here are some of the main drawbacks to purchasing a condo:
Association fees
Depending on the location, condo association fees can be anywhere from a few hundred dollars a month to a thousand dollars and beyond. Additionally, large monthly condo fees increase your payment, diminishing your overall return on investment. It's important to learn as much as you can about the condo's HOA before you buy a rental property there. Request to see the HOA's finances and make sure they have adequate cash reserves for unexpected expenses. If the HOA doesn't have an adequate reserve fund, it might have to increase dues or impose special assessments to cover certain renovations or replenish that empty reserve down the road, which will ultimately cost you more money.
Rental Restrictions
Not every condo community allows you to rent out the condo, especially in the short term as a vacation rental online. If you plan on renting out your unit, be sure to understand the limitations the community has in place prior to purchasing a property.
Association Restrictions
In addition to rental restrictions, a condo community may have other restrictions to consider. It is not uncommon for a communities homeowner's association to limit the types of modifications you can make to the unit or the number of pets you can own. For some investors, these restrictions can be a deal breaker.
Difficulty Financing
It can be harder to get financing for a condo than with a single family home. Condo mortgage rates tend to be higher than rates for single-family homes, and the lender might have other conditions, like expecting a certain amount of the units in a community to be owner-occupied before offering you pre-approval. When shopping around for condo financing, you might need to show a high level of financial health and provide a larger down payment to be approved. You might also be required to show additional documentation about the condo community before a bank will agree to consider you for a loan.  All of this additional red tape can be time consuming and slow down approval, so be prepared to allow additional time during the closing process for a condo.
Are Condos A Smart Move?
Before investing in a condo, carefully evaluate your specific financial situation as well as your long term investment goals, and weigh all of the pros and cons. If you are considering investing in condos, make sure that you're choosing a location that's likely to provide a good rate of appreciation in a desired market.  You should also consider how much time you plan to spend on maintenance and general upkeep as well. As long as you are prepared to keep up with all of the required fees and any restrictions that may prevent you from renting out the property, investing in a condo can be a very wise financial move.