Questions To Ask A Prospective Property Management Company
November 5, 2021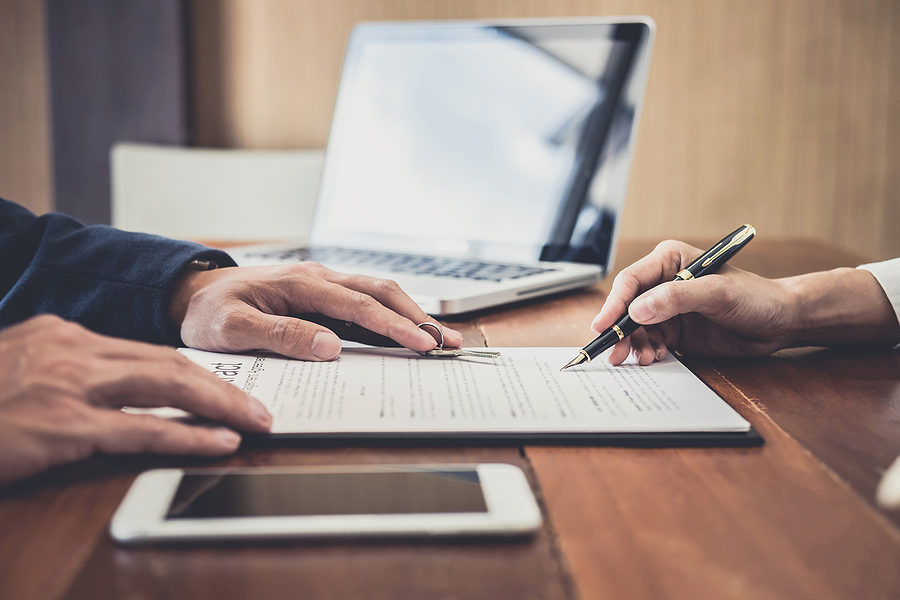 November 5, 2021
One of the first decisions you will need to make, once you decide to take on a new rental property, is whether to use a property management company.  Unfortunately, no two property management companies are exactly the same. Some focus primarily on residential properties, while others specialize in more commercial rentals such as retail and office spaces. Inevitably, all of the different companies management policies, experience and size will vary as a result.  That said, how do you find the right property management firm to manage your investments?
The first step is to make sure you do your homework. Online searches for property management firms in your area will show several results. While it's only one metric to go by, a company's online presence does typically give you some clues into its size, experience, policies and overall professionalism.  The second step is to keep in mind that you are hiring a property management company to work for you. Treat the shopping process like you would any other hiring/purchasing situation. It's wise to interview several different companies and ask the right questions until you feel comfortable that you have found the best property management company for you.  To help you in the process, here are a few questions to ask potential property management companies before committing them to manage your next rental property.
How Much Experience Do They Have?
We all must to start somewhere, but you're probably better off not picking an inexperienced property manager to manage your new property or investment portfolio at large. A solid property management company will usually have several years of experience and will have had adequate time to address all of the unique aspects of the property management world, like vacancies, maintenance issues, evictions, changes to laws and regulations, just to name a few.
How Many Employees Do They Have?
It's not uncommon for a property management company to outgrow their capabilities as they take on more properties to manage too quickly. The quantity and expertise of people employed by a property management company should allow each property manager to have a reasonable number of properties they are responsible for. Depending on the size of the organization, a company may need to employ full-time maintenance and accounting staff. Ask these questions of companies you consider managing your properties to gauge whether they are appropriately staffed to meet your property's needs.
What Types And How Many Properties Do They Manage?
Property management companies come in all different sizes and shapes. Some manage only a small number of properties, while others have diverse portfolios that include all types of single-family, multi-family, as well as commercial properties. You will want to confirm that a property management company specializes in your specific type of property and then consider multiple property management companies to help you decide what size firm best suits your particular needs. You may feel more comfortable with a smaller operation, or may conclude that a larger outfit with a more diverse portfolio will better fits your unique needs.
How Do They Handle Maintenance Issues?
Whether a firm has maintenance staff in house or out sources independent contractors, maintenance costs can greatly affect your bottom line. Some property managers charge mark-up fees for their work in arranging property maintenance. Make sure you know how the company you are hiring handles maintenance issues before signing any agreement.
What Are Their Terms?
As with with any legal agreement, it is critical that you know the terms of the agreement you will need to sign with a property management company before doing so. Some agreements may seem overly binding, while others may not seem like they cover enough. Remember, ultimately the property management company works for you.  If you are uncomfortable or not totally clear with any of the terms in the agreement, do not hesitate to ask questions, get clarification and make any necessary changes before agreeing to move forward with a long term commitment.
What Fees Do They Have?
You should always know ahead of time if your property management company charges fees during, for example, times of vacancy. Make sure you know whether any fees you may pay are preset or based on the percentage of time the property is rented. This way you will have a more accurate idea of what to expect during times of vacancy and can plan accordingly.
What Is Their Retention Rate?
If a property management company does a good job they will have a high retention rate which they will gladly share as a key indicator of their overall success. A companies retention rate shows its capability to grow effectively as well as its ability to keep their current customers happy.
Do They Have Positive Reviews?
A good property management company that is competent in their area of expertise will also have satisfied clients. There is a good chance that if you think about it long enough, you already know someone who has investment properties as part of their portfolios.  Asking people, you already know for who they recommend is a great solution when shopping around for a new company to use. Online ratings and reviews as well as the company's online website presence will all give you a better indication of whether a property management firm is ultimately the right pick for you.