Loan Scams To Avoid In 2023
January 27, 2023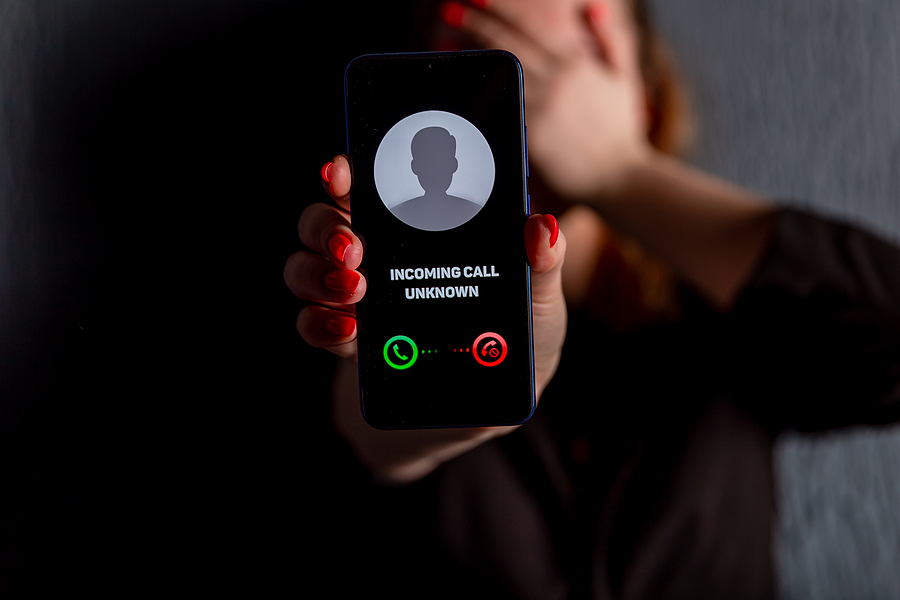 January 27, 2023
When seeking a loan for an investment, it's common to focus on interest rates, fees, and repayment terms. While all of these are important areas to consider, dealing with a legitimate company should out way all of these other considerations when deciding who to have fund your next investment project. Scammers often pose as personal loan providers to trick those seeking loans into giving up their hard-earned money.  Scammers can be tough to spot because many of them sound convincing. By understanding the most common types of scams and their warning signs, you can hopefully avoid becoming their next victim. Below we will look at some of the most common personal loan scams.
Loans Without Credit Checks
Getting a loan without the company requiring a credit check is appealing to borrowers with poor credit who may struggle to secure loans with legitimate companies. Often times, loan seekers are so relieved to find a company willing to work with them that they don't do their due diligence before agreeing to the terms of the loan agreement. It is only after they hand over their personal information and possibly some fees to the scammer and the funds promised never appear that they realize their mistake. All reputable lenders assess credit when someone applies for a loan. Some legitimate lenders do occasionally offer loans to borrowers with poor credit, but they will still run a credit check and use it to offer a higher interest rate.  Instead of falling for this common scam, you should opt to apply for a secured credit card instead.  If you come across a lender offering a personal loan with no credit check, run.
Loans With Fees Or Collateral Upfront
Legitimate loan providers commonly charge origination fees, which are typically a small percentage of the approved loan balance requested. That said, these fees are almost always paid out of the loan amount, meaning, they deduct the fees from the full amount you borrowed. Investors don't typically require an applicant to write the lender a check in order to receive funds.  Some scammers take advantage of the fact that not everyone is aware of this by requesting victims send in origination, application, or processing fee money prior to releasing funds to the applicant. The scammer take the loan victims money and simply disappear.
Unsolicited Loan Offers
Legitimate loan companies do send offers via mail, phone or email, but scammers often throw their letters into the mix, hoping you'll mistake them for a legitimate company. Bold scammers may even show up at your front door to bully you into a deal that is often too good to be true.  No real loan company contacts prospects in these ways, so these methods are good indicator of a potential scam. Be careful of companies sending you links to fake websites, requests personal or financial information, high-pressure sales tactics, and grammatical and spelling errors in any documents you receive.
What To Do If You Discover A Potential Loan Scam
If a loan offer sounds too good to be true, it probably is. Never hand over funds or personal or financial information to the company until you've ensured the company's reputation. You can check if the company is registered to do business in your state through your state attorney general's office. The Federal Trade Commission requires legitimate lenders to be licensed in each state they conduct business in, so if it's unlicensed in your state, that's a good indicator you're dealing with a scam. Additionally, all websites requesting financial information should be secured to prevent hackers from stealing it. You can tell if a site is legitimate by looking for "https" at the start of its URL. If the "s" is missing, that's a sign the company isn't taking steps to protect your financial information, and you should avoid them at all costs.  Perform a search of the company online and look for any negative reviews from other consumers. A missing address is another red flag. Some scammers pretend they work with a legitimate company, so compare the emails, websites, and phone numbers the scammer gives you with the ones that come up during your internet search.
If you confirm a scammer, you should report the company to your state attorney general's office, the police in your area and the FTC. Try to provide as much information as you can about the scammer to help them track down the scammer and prevent future consumers from getting hurt.  If it is too late and you are already the victim of a scammer, you should pull your credit reports and look for any unusual accounts or activity you don't recognize. If you see any, notify your financial institution and put a fraud alert on your account so lenders know to take extra steps to verify your identity before opening a new credit account in your name.