Investment Strategies For A Smart Retirement
February 4, 2022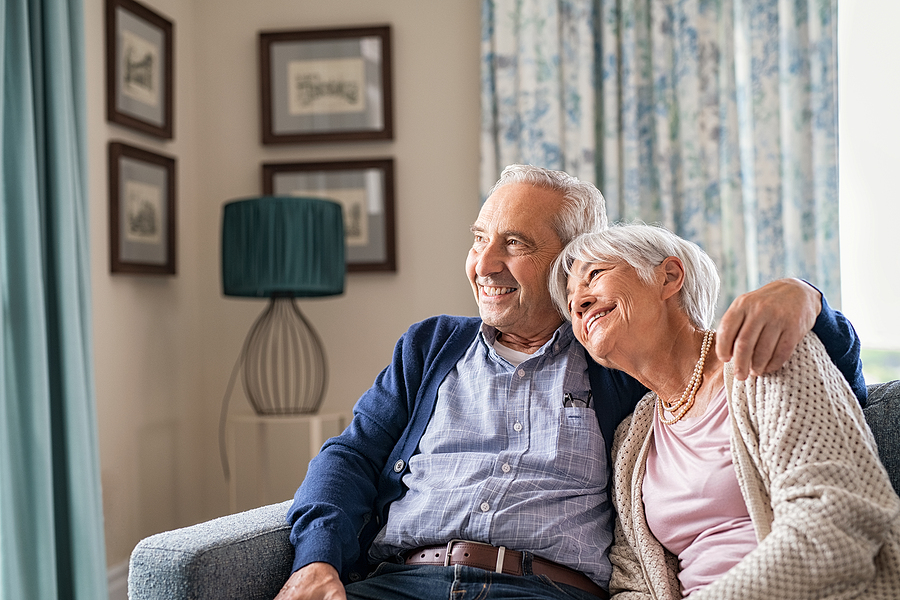 February 4, 2022
If you are like many who are trying to figure out the best way to set aside enough money for retirement but are not quite sure which financial decisions are wise and which are risky, the whole process can be a bit overwhelming.  The good news is that no matter what your current retirement portfolio looks like, chances are, you are not alone. The good news is that there are some tried and true retirement strategies that are less daunting than some traditional methods which allow you to retire in comfort.  Below are a few key steps to build up your retirement portfolio through real estate.
Rental Properties
Rental properties are perhaps the number one best way to build up passive income. If done correctly, rental properties can bring in a positive cash flow from day one, adjust with inflation, and keep or even grow in value over time.  The right rental properties do not require much of your time or deplete too much of your set aside money for repairs.  Using a highly rated property management company can also take even more of the stress of maintaining a rental property off of your plate.  Depending on how you structure the deal, you could instantly begin earning hundreds of dollars a month or more for a commercial property while you are still earning and setting aside money each month. The best part though is that the tenants occupying the property are also helping to pay off the mortgage loan for you. If timed properly, rental property income can substitute your working income, giving you enough monthly cash flow for retirement.
Mortgage Notes
Mortgage notes are another potentially great income stream you should consider investing in. As opposed to owning a rental property, when purchasing mortgage notes, you simply fund the loan and lend money to someone else as they purchase a property and pay you back overtime, usually in the form of some sort of hard money loan.  Before moving forward, however, it's critical that you completely understand the risks and do all of the necessary homework needed related to purchasing mortgage notes, including potential future scenarios involving the need to foreclose if the borrowers are unable to repay the loan according to the terms laid out in your purchase agreement.
Pay Off Your Mortgage
If you have a low interest rate, paying off your mortgage doesn't need to be the first item on your list but it should be prioritized at some point before reaching the age of retirement. Paying off your mortgage before retirement is definitely recommended by most financial advisors as a wise investment strategy.  It's smart to proceed with caution before considering pulling out equity by refinancing in order to make needed repairs around the property and should be considered along with many other factors including your age before deciding whether or not to do so. Refinancing can be beneficial depending on your situation, but that type of decision should be considered from all angles and with at net positive end goal in mind at all times.
Vacation Rentals
If you're financially able and planning on buying a vacation rental for your retirement years anyways, It may make since to purchase the property now and have it start generating money for you in the meantime until you are ready to retire.  Vacation rentals in high demand tourist locations will often earn top dollar per night compared to more distant locations from local attractions on most online rental sites. You can use this additional rental revenue to pay down the mortgage on your vacation rental so that by the time you are ready for retirement, you have either paid down the mortgage significantly or entirely and ideally will only have to worry about property taxes and upkeep on the property as you age.  The best part about vacation rentals is that whenever you want to use it, you can block out the calendar, enjoy it, and then continue to collect monthly income once you are down using it for your own relaxation needs.
Purchasing real estate is a great way to increase your monthly income streams while continuing to keep up with fluctuating inflation and other market trends. Best yet, if they are set up as a passive income stream you can often hold them well into retirement without demanding a significant amount of your time or money to maintain. The passive income you can generate from purchasing real estate, is one smart strategy you can utilize as you approach retirement, to offset the money previously brought in through a monthly paycheck, in order to live the type of life you desire well into your retirement years.