Investment Property Needs To Consider Outsourcing
December 17, 2021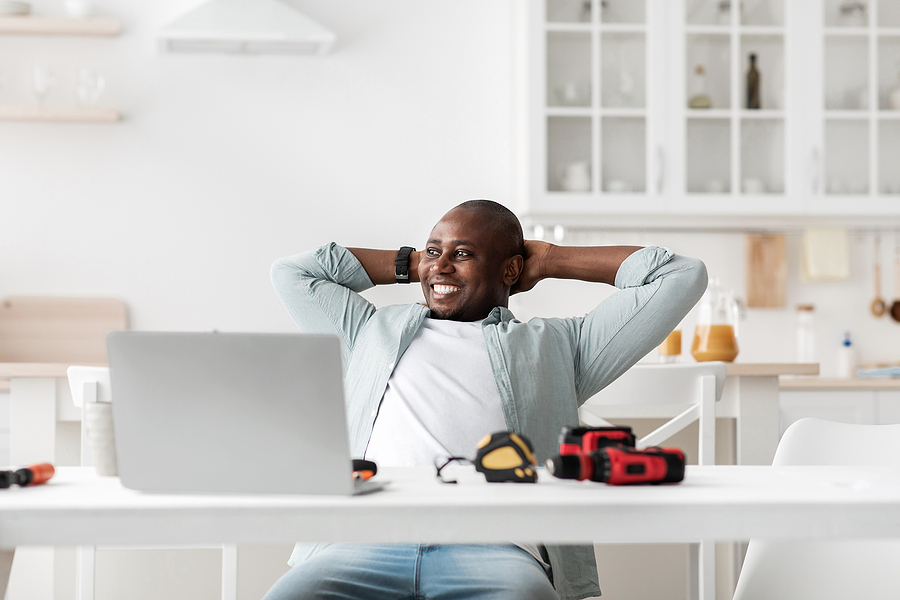 December 17, 2021
Managing a property can take a lot more time than many people may realize. Successful property investment also demands money, and dedication in order to be profitable. Luckily, you don't need to do everything on your own.  For example, property managers, online platforms, and virtual assistants can take some of the stress out of the experience.  Investors looking to turn their properties into a more hands off investment can outsource any number of responsibilities, from screening residents, to collecting rent, to answering emails. Below we will look at a few key areas where it may be worth considering to outsource certain responsibilities related to your investment property in order to provide your life with more balance overall.
Securing Tenants
Once you have found potential prospects for tenants, you still need to make sure they will be a good fit for your property.  Traditionally, it has fallen on the landlord of a property to conduct a thorough background check.  That said, discovering the full truth about an applicant's prior rental history can be quite the scavenger hunt.  Luckily, there are many online platforms which allow owners to quickly put in an applicant's name and email to generate their full rental application, credit report, criminal background check, and any previous evictions they may have had.
Rent Collection
Accepting checks by mail has largely become a thing of the past. Renters expect easier options to complete their payments online.  Whether you decide to go with an app or some other an online solution, it's important to find a way to eliminate the need to write a physical check.  With online payments, renters can securely link their bank account and send in rent through an electronic funds transfer. This is not only convenient for your tenants but also gets payments collected in a much timelier and more seamless manner.  Tenants can also schedule payments based on their other monthly expenses, so they don't have to worry about being late or missing a payment.
Marketing
Marketing your rental and finding tenants is one of the most time-consuming aspects of being a property owner. Coming up with a compelling listing, taking pictures of the space, and managing inquiries all at once can at times feel completely overwhelming.  Luckily, there are many realtor services that can help lighten the load for you. Digital marketing experts can also help you create your brand identity as well as content that is attractive to the eye. It is important not to overlook what a well-done website, blog, or social media presence can accomplish.
Maintenance/Repairs
When something goes wrong with an investment property, the landlord is generally the first person a tenant will reach out to. That said, it doesn't mean you need to physically repair whatever is going on yourself. Whether it's an air conditioner that's not working properly, a water heater that's past its life span or trees that need to be trimmed back from the roof line, there are lots of qualified professionals who are more than happy to take care of it for you for a reasonable rate. It is a good idea to have a handyman on speed dial if you do own an investment property.  Some landlords allow their tenants to reach out to an approved handyman directly, but it is important to have a clear understanding and communicate with both parties ahead of any repairs to clearly outline what constitutes a "necessary" repair.
Cleaning
Cleaning is especially important if you own a short-term rental. It's best practice to clean the unit after each guest completes their stay, and most online platforms will require it if you post your property on their sites.  Instead of spending all your time with laundry and dishes, consider hiring a maid to come in and help out. Truth be told, most maid services take great pride in their work and will likely do a better job cleaning and provide higher quality of service to your tenants than you can offer day in and out when it's all on your shoulders.  Best of all, The maid can be scheduled in advance and at any frequency you need depending on your budget and how often guests are coming and going.
Bookkeeping
Owning an investment property requires money, and as we all know, money can often times become mismanaged. A bookkeeper can help you develop systems to manage all of your properties expenses and revenue, saving you many headaches down the road. They will also know about certain tax breaks and write-offs to help you save money.
While some investors prefer to be more hands-on, an active approach is not for everyone. It's understandable and completely acceptable to outsource certain responsibilities your investment property may require as long as you are managing the people and areas you have outsourced effectively. Hopefully the above guide will help you determine what areas you may be able to find help in managing your investment properties in the new year.