How To Maximize The Value Of Your Investment Property
December 28, 2020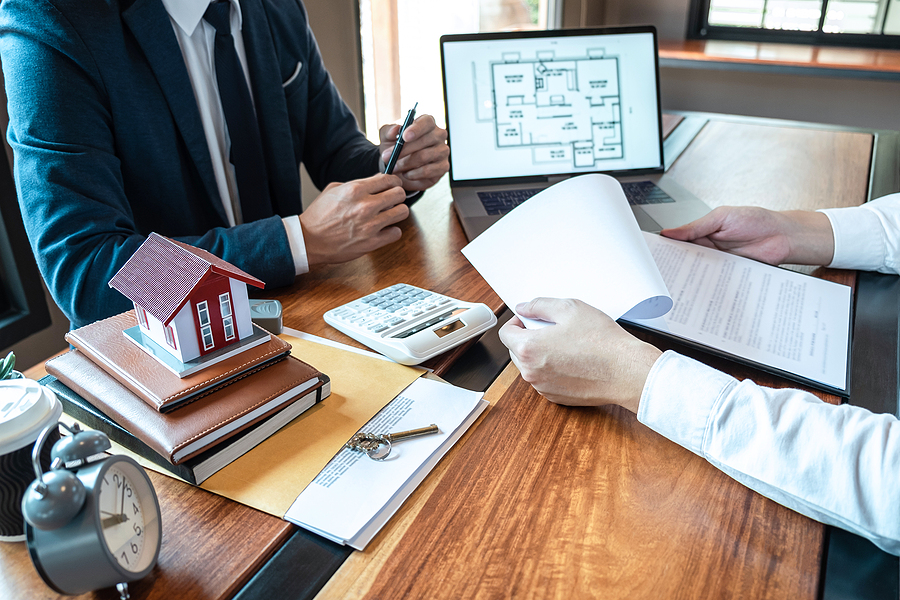 December 28, 2020
Whether you're a first-time homebuyer or a long-time investor, it's important to be strategic about how you spend your hard-earned money.  You have many different investment routes to choose from, which can sometimes be overwhelming and leave you with more questions than answers. What's a better investment, multi-unit properties or single-family homes? Should you fix and flip or fix and hold? When should you live in a property first before renting it out?  Below we will discuss ways to reliably maximize the value of an investment property.
Purchase a multi-unit property and live in one
If you are just getting started in real estate investment, purchasing a multifamily property and living in one of the units can be a great idea.  Multifamily dwellings with up to four units are considered residential, not commercial, for financing purposes. This means you can purchase a multi-unit property with a residential loan and rent out the remaining units. You will be able to generate income as soon as you move in, helping you offset the cost of your mortgage and building a passive income stream.
This is a fantastic strategy for first-time homebuyers. If you want to begin building your real estate investment portfolio, but you don't have much capital, start small. Instead of buying a single-family home in a suburban neighborhood, buy a duplex, triplex or quadplex in an urban market and generate ongoing income.
Purchase and renovate a multi-unit property you don't live in. 
Consider expanding your real estate portfolio with a multifamily property that needs some renovation. Take a long-term, fix-and-hold approach, refurbishing one unit at a time and renting out the rest. You'll be able to leverage your rental income to pay for construction expenses, spreading them out over several years instead of in one lump sum.  That said, renovating a multi-unit property is a big undertaking. Ask these questions before you commit to a project:
Do you have any previous remodeling experience? Do you have a team of professionals you trust to help you with the work? Go in with eyes wide open about how much time and money each unit will require.
What are the changes you need to make to the units? Are they standard cosmetic jobs, like replacing flooring, cabinets and appliances? Or do you have to make building-wide upgrades that will be more expensive and extensive? Steer clear of properties that have major structural problems that will prevent you from renting out units while doing construction.
How much do you expect your property to appreciate after you renovate? Will your rental rates increase significantly? Do your homework, researching the rents of similar properties in the area.
Purchase a Duplex
Another smart way to maximize your real estate investment is to buy a duplex. You can choose to live in one unit and rent out the other, or rent out both for double the income. Ideally, if you choose to live in one of the units the rental income you make off of the other unit should either pay for or earn close to the total amount for the mortgage on the entire property.  Best of all, these types of properties will often appreciate at a higher rate than a typical single-family home.
No matter what your experience level is in real estate, you can take action to enhance the value of your properties. Whether you decide to purchase a multi-unit, single home or duplex property, renovate or live onsite, the above information can help guide you to a wise and informed decision that is right for your particular situation.  Hopefully the above strategies will help you to make the most of all of your investment opportunities.