How To Increase The Value Of Your Investment Property
May 7, 2021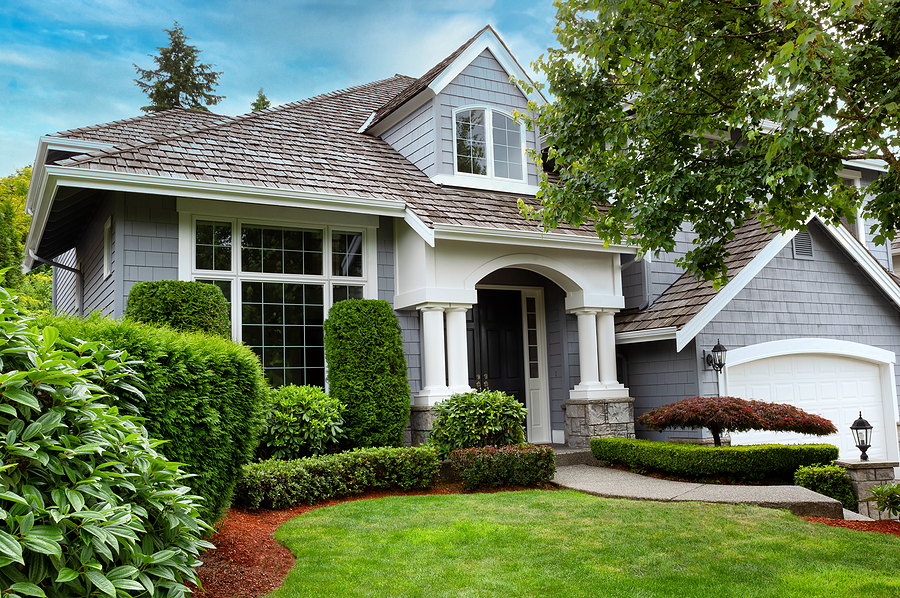 May 7, 2021
Any smart real estate investor's main goal when investing is to maximize profits. That said, the market often experiences changes rapidly, and competition can cause restrictive returns. Rental investments generally have higher occupancy rates but economic fluctuations can cause increase devaluation of these long-term assets. These factors can have significant effects on your property's future potential profitability. To avoid this scenario, you may have to strategize on ways to increase the value of your investment property for future revenues. If you're a first-time investor, here are a view of the best ways to increase your rental properties value long term.
Energy-Efficiency
Energy-efficient upgrades are a leading way to push down electricity bills. Investing in these environmentally conscious renovations could help you cut down on expenses down the road. Once invested in, you can use your freed up funds on other repairs to help develop your property.  Energy-efficient lighting and appliances help enhance the physical and social value of a property. There are a lot of potential renters who seek green living lifestyles and are willing to pay a little bit extra for rent if they find a suitable place with environmental upgrades that align with their values.  These upgrades often times don't need not be high end to accomplish the goal of saving money and catering to green living lifestyles. Here are some simple ways you can make your rental properties more energy-efficient:
Upgrade the windows and install blinds that block direct sunlight in order to keep the house cooler. A lot of money can be saved this way by keeping the electricity bills more energy efficient. Installing solar panels, smart thermostats, low-flow toilets and showerheads in the bathroom are all great potential energy savers worth looking into upgrading.
Curb Appeal
Curb appeal is another critical part of a properties overall value. Making the necessary enhancements to your property's first impression is important to attract the right clients. It's important to have a well-maintained lawn, a kept garden when applicable, and an overall clean exterior.  Attending to the curb appeal of your property, especially landscaping, can often times get expensive quickly. That said, having clean flower beds and properly trimmed trees could increase the appeal of the yard significantly. It's important to consider ways for noise reduction and privacy as well. Adding, for example, a small fountain or planting tall hedges to your front yard could block out traffic noises and make it drastically quieter. It's important to consider the long-term benefit of a great investment over just saving as much money as possible and doing a cheap job. Putting in the time and money upfront could put more money in your pocket down the road. The right curb appeal enhancements will make your property attractive to more prospective buyers or renters. Curb appeal enhancements could be just the thing you need to have your house stand out amongst others and bring in long term financial security.
Maintenance, Maintenance, Maintenance
The best way to ensure your property will continue to provide an increasing profit is to stay on top of all the proper maintenance. Between tenants, it's wise to invest in professional cleaning and small maintenance jobs where needed, whether that be electrical work, plumbing, roof repairs, or pest control. These problems won't just go away on their own, and you will certainly lose money if your property isn't desirable to the right kind of buyer.
Modern Kitchens
The kitchen is the heart of any good home. If a home's kitchen is clean, modern, and is ready-to-use, most serious renters will jump on securing these properties right away. When it comes time to sell, most buyers look at the kitchen before any other room in the house. Therefore, it's so important to make sure it's always the best room in the house.  If your investment property needs an upgrade, here are some things you can do to renovate the kitchen:
Upgrade appliances: Consider replacing old stoves and oven. It's important to look for appliances that blend the style of your kitchen to increase your properties overall value. Update outdated electricity systems to avoid safety concerns as well. This way, you can guarantee safety to any interested tenant or buyer with confidence.
New countertops: Freshen up the kitchen with new countertops. From granite to laminate or even wooden countertops, there are plenty of options to upgrade your kitchen. Don't forget to look for options that are easy to care for but have elements of style as well. These are two aspects both buyers and renters will be looking for when deciding on whether or not they like a kitchen.
Painting: If the cupboards are looking a little old but you don't have the time or money to put in new ones, a simple paint job could turn a kitchen completely around. Many people are stunned by what a fresh coat of paint can do to enhance a kitchen.
New handles: After painting, you should also consider upgrading to modern handles for the doors and drawers. Like painting, this is a simple and easy method to breathing new life inside a house.
Conclusion
Above are just a few ways you can make an investment property more profitable. One of the most important considerations is to keep your property looking desirable and functional for possible tenants or buyers. You need to consider where to spend money and where to put your time and effort regarding improvements and repairs. You might have to spend a bit here and there to get more back down the road but these improvements are well worth it long term. The things discussed above, such as energy-efficient appliances, fixtures, curb appeal, maintenance, and upgrading the safety and style of your kitchen, are just some ways you can ensure the value of your property will increase with the market.