How To Get A Rental Mortgage
March 5, 2021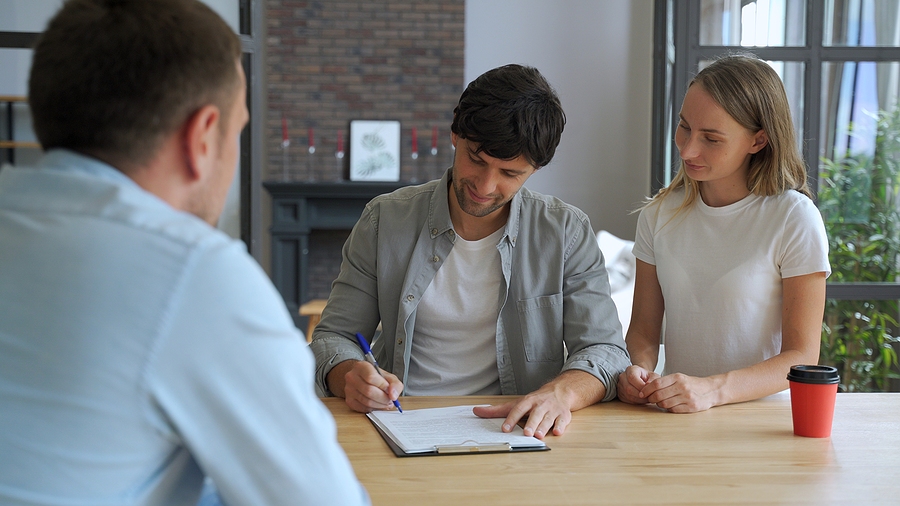 March 5, 2021
If you've ever thought about investing in rental property, now may be a good time. Mortgage rates remain historically low, and rental income could offer valuable protection against ongoing economic uncertainty. Many economists are predicting a wave of foreclosures in 2021, which may lead to more people looking for available rentals. So, how do you finance a rental property? The answer, for most people, is the same way you finance the purchase of your own home: with a mortgage. Whether you plan to live in the property or not, a mortgage is the most secure method of financing a rental purchase because it's secured by the home.
How are rental mortgages different?
Mortgage lending is all about risk levels. A typical mortgage for an investment property carries a higher level of risk than a mortgage for a primary home, simply because the mortgage holder isn't living in the home.  To discuss in more detail, below are three ways a rental property mortgage differs from a mortgage for your primary residence.
You May Have to Make a Larger Down Payment
In most cases, the minimum down payment required for investment property is roughly 15% to 20%. Comparatively, you can make a down payment on your own home of as little as 3% in some cases. However, for a down payment lower than 20% on your own home, a borrower is required to pay for private mortgage insurance, which can cost between .25% and 2% of the loan balance per year. It is worth noting that private mortgage insurance does not cover investment properties, so investors may have to make a larger down payment as a result.
Your Mortgage Rate Will Likely Be Higher
In a low interest rate environment, the interest rate on a mortgage for a rental property is still relatively low. For most borrowers, the rate will be about three-quarters of a percentage point higher for an investment property than it would be for a primary home, or about the mid-3% range currently.
You May Have to Pay Off the Mortgage Sooner
In some cases, the loan may have a shorter term than the typical 30-year term offered on the purchase of a primary home. Like with other types of mortgages, a rental property loan can either be fixed or variable, depending on the loan and the borrower's relationship with the lender. So, what are the different types of rental mortgages?
Is now a good time?
Even if it requires extra paperwork and documentation, getting a mortgage for an income-producing rental property may be a good idea, especially at the moment.  Low mortgage rates help make purchasing real estate more affordable, while economic uncertainty may make it appealing to have a passive income stream available through a rental property. Low rates are driving interest from a wide variety of real estate investors, but rental properties are one of the safer bets.  Investing in a real estate property for a short-term purpose, such as a fix and flip, would likely be far riskier in the current real estate environment. There is likely to be an influx of real estate supply through foreclosures which could depress prices and have a negative impact on real estate speculation in 2021. This may be offset by the large demand seen in the past several months for real estate, but nevertheless remains a risk.
Bottom Line
If the coming months result in a wave of foreclosures—particularly after the government's Covid related foreclosure moratorium ends—that will likely result in an increase of new applicants for rental properties, which will be a boom for rental property owners. For investors who are able to qualify for a rental property mortgage and are willing to handle or outsource property management tasks, now could be the right time to make an investment that will pay off for many years to come.