Home Improvements Seniors Should Consider
July 25, 2019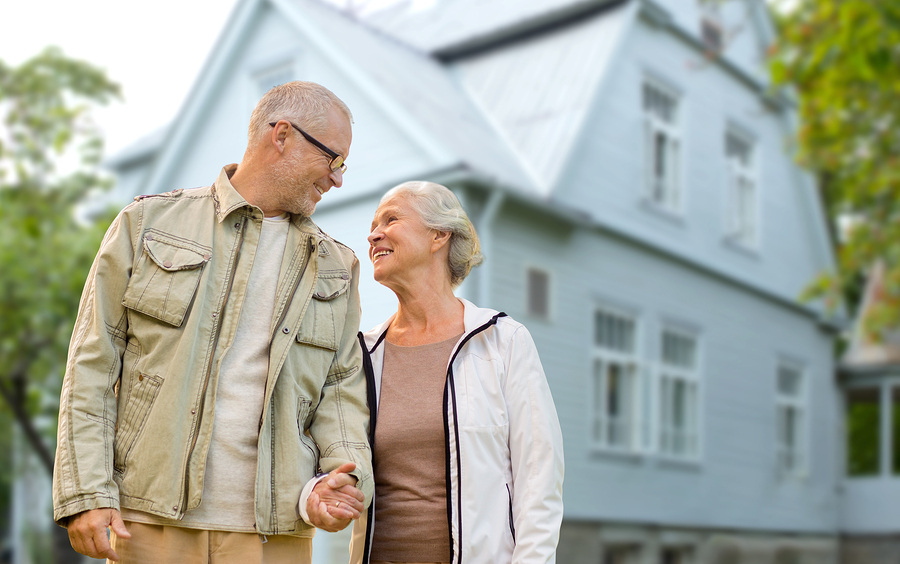 If you have a senior loved one in your life who has lived in the same home for quite some time—you may want to consider a few senior-friendly home improvements for their home. As we age, we may still love our homes, but it doesn't mean that our homes continue to work for us as we grow older.
The good news is, there are several quick and easy home improvements that can be done to a home that will help make it safer and better for seniors. If you are looking for some inspiration, here are a few home improvements that every senior should consider when they are looking to make the most of their home.
New Door Knobs- Turning a door knob may not seem like a big task to the average adult, but for a senior with arthritis it can be a major task and one that can come with a lot of pain. This can be quite a chore if you have traditional round door knobs. Simply replace these knobs with lever style door knobs in order to make life easier.
New Flooring- Slip and falls are very common among seniors, especially those who use walkers and other aids. Low-pile carpeting is a great option for seniors who use walkers as it won't catch on deep pile but is still soft and plush should a senior fall. Vinyl planks are another popular option for seniors as they are durable, not too slick and walker-friendly.
New Support Railings- Support railings should be installed in all of the bathrooms. Railings along the toilet and near the shower can help prevent falls in the bathroom—where they tend to happen most. It is important to install a railing that is specifically meant to support the full weight of an adult, otherwise it will come undone and detach from the wall.
Stair Railings, Guides and Lights- Stairs are very common in the home, but they can also be quite dangerous. Not every senior needs to add an electric chair on their stairs—but there are ways to make stairs safer and less of a fall hazard. Nonslip stair mats on every stair can help, and new railings along both sides are important. Make sure to check existing railings to make certain they are installed properly. You may also want to consider adding motion-sensor lights to the staircase for seniors who tend to wander to the kitchen in the middle of the night.
The good news is, there are many contractors out there that specifically work with seniors and are dedicated to helping older adults make smart additions and changes to their homes. There are even certain cities that offer grants for older adults who make certain safety repairs to their homes as well—for those that qualify. Keep this list of ideas in mind, or start creating your own list of safety improvements for your senior-friendly home.