Flipping a Home? Here are 5 Cheap Updates That Have BIG Returns
October 28, 2018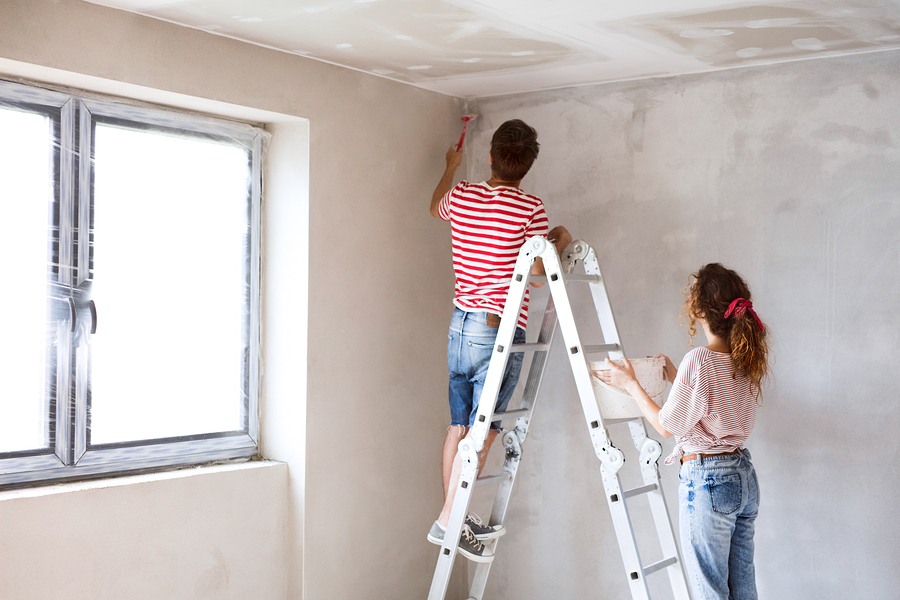 If you are planning on flipping a home, this can either be a huge pay off or a huge bust for your bank account. This is why it is so important to pay close attention to how much you are spending on your renovations. You want to make sure that you are spending the exact right amount. Spend too little, and cut corners, then you won't get top dollar for your flip. Spend too much money, and you may not be able to sell the home for your desired list price.
The key is to make sure you are doing the right renovations. This includes doing these small, cheap updates that have BIG returns. These little renovations have a big return on investment and can help make sure your home is a profitable flip, instead of a big flop.
Curb Appeal- The moment a buyer drives up to a home, they are going to form an opinion on that home. If it is a good opinion, you are off to a great start. If it is a bad first impression, the interior is going to have a lot of making up to do. A fresh coat of paint, nicely painted shutters, trimmed grass and a few flowers can really go a long way in giving a home curb appeal. While leaving some old "character" in a home is sometimes nice, you should also consider replacing exterior hardware and getting a new mailbox.
First Impression Interior Updates- The first impression a buyer gets when they drive up is important, but the first impression they have when they open the door is even more important. Spend a little extra time on the entryway. Fresh paint, a new light fixture and the right staging can completely transform an entryway and leave a great impression for buyers.
Paint Cabinets- If you have old cabinets that are still in good shape, just a bit outdated, give them a fresh coat of paint. It can help your cabinets look brand new and more clean and updated. While you're at it, swap out the handles and you will have what looks like brand new cabinets at a fraction of the cost.
Add Molding- Molding is a relatively cheap update that can help any home look super luxurious. Just go for in-stock molding, instead of custom molding and you can have a high-end look with a low price tag. Crown molding is great for any room, while molding around cabinets will help them feel more custom and built in.
Add a Closet- If you have a small office space or rec room that has room for a closet, add one. It is a relatively cheap upgrade, but one that is worth it in the end. Then you can list your home as having more bedrooms, and get a higher price tag. If there is room for one, add it, even if the room seems small. Trust us, it is worth it in the end.
Remember, every home and every market is different, but these general updates tend to always deliver returns and can always help any flipped home appeal to buyers and ultimately sell quicker, and for more, than you may have ever thought.