Critical Points To Consider Before Securing A New Loan
February 18, 2022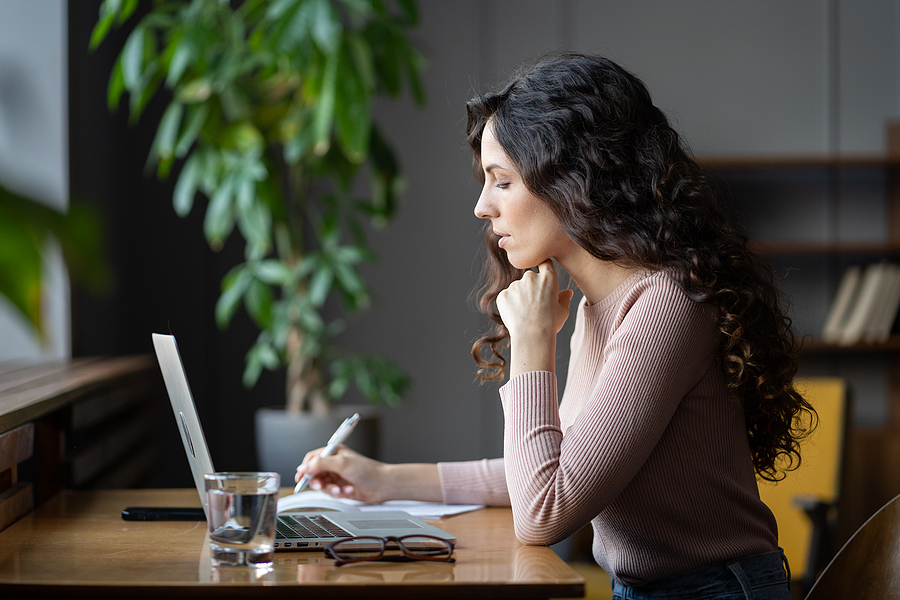 February 18, 2022
Before entering into a new relationship with someone, it is not uncommon to ask yourself a series of questions first. Does this person's values align with mine? Etc. It is no different when making a serious financial commitment like borrowing money from a potential new lender. There are some important questions you should always ask yourself and questions to ask the potential future lender before agreeing to anything in writing.  Below we will discuss several questions you should ask yourself before acquiring a new loan.
How Is Your Credit?
Make sure you have reviewed and understand your credit history as well as your credit score. The better your credit score, the lower the interest rate you will likely qualify for. Interest rate matters. If, for example, you were to borrow $25,000 for 60 months, the difference between how much you could pay with an excellent credit score and how much you might pay with a fair score, could be night and day. While a 100-point difference in credit score may not seem huge, it can be costly. With a fair score, your monthly payment could be hundreds of dollars higher, and you might end up paying thousands more for the loan over five years. Before taking out a loan, try to increase your credit score if you feel it is not where it needs to be. While it will take some time and effort, it is likely to pay off in a big way.
What's Your Actual Budget?
The fact that you're approved for a loan doesn't mean you can actually afford it, particularly if you have lots of financial obligations that don't show up on your credit report. For example, if you're paying for your children's education, monthly memberships, vacations, and several different hobbies, you may have trouble repaying the loan as agreed.  Even if you've been approved for a personal loan, take a hard look at your budget, including how much you spend on the things you enjoy each month. That way, you can make sure you can easily afford the monthly payments. In doing so, you may find you need to cut certain expenses in order to make way for a new financial obligation.
Is A Loan The Best Long Term Option?
We often spend money on things which provide great experiences and memories but no financial return. A great meal at a fancy new restaurant may be worth the price in terms of experience, but in terms of finances, you won't likely see a return on this type of investment.  On the other hand, If you're considering taking out a loan to remodel your bathroom or to install some new landscaping features, you could recoup your entire investment and then some. Before contacting a loan lender, determine whether or not you will likely see a return on your investment.  Now that you have a better idea of what you're looking for in a loan, here are some more questions to inquire about with potential lenders:
What's The Best Interest Rate Offered?
As the above scenario shows, monthly interest payments matter. A difference of 1%-2% can save you a lot of money long term. This is why it's important to get comparative quotes from several lenders before settling on one.  The great thing about most loan lenders is that they will typically only run a "soft" credit check before letting you know if you qualify for a loan, and if so, what your interest rate will be. A soft check does not impact your credit score. It's only when you decide to proceed with a loan that the lender runs a "hard" credit check that may ding your credit score a bit. Don't worry, though. As long as you make regular payments on the loan, your credit score should rebound relatively quickly.
Is A Secured Loan Better?
Say you are interested in making several upgrades to your home to add to its overall value. If you're trying to get the lowest possible interest rate, it pays to determine how much that rate would be if you opted for a secured loan rather than an unsecured loan. Most personal loans are unsecured, meaning you don't put anything of value up as collateral.  On the other hand, a secured loan requires you to put up some form of collateral like a home or car in return for a lower interest rate. As long as its value is enough to pay off the loan if you fail to make the required payments, a lender may be interested.  Although a secured loan is likely to save you money, it's worth remembering that If you don't make payments as agreed, the lender has the legal right to repossess the collateral, sell it, and recoup their losses.
Are There Extra Charges?
With an excellent credit score there is no reason to pay for extras like an origination fee or an early payoff penalty. If your credit score makes you appealing to potential lenders, make sure to ask about fees. The difference between making a financial decision that works for you and one you may grow to regret is in asking questions before signing your name to a contract. Use the above guide to help make the right decision before you move forward on your next loan.